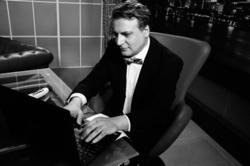 (PRWEB) July 24, 2012
"Popliteal cyst or Baker's cyst is now being treated with regenerative medicine at the center for regenerative medicine," according to A.J. Farshchian MD an orthopedic regenerative practitioner at the center for regenerative medicine.
Popliteal cyst or Baker's cyst is a closed pocket or pouch of tissue collecting and storing fluid behind the knee. The cystic formation can be filled with air, fluid, pus, or other substance. A Baker's cyst may be formed by a bursa (a sac structured of lubricating fluid) and is normally connected to a knee joint. Such cysts are typically composed of a viscous synovial fluid of yellowish hue, and may grow in size as large as 2.5 inches in diameter.
Baker's cysts commonly afflicting children will cause discomfort when a knee is fully-extended. Larger cysts causing only moderate discomfort or stiffness generally have no specific symptoms and will increase discomfiture in proportion to size enlargement. Prevalence of the condition is most common in children, aged four to seven, and adults, aged fifty to seventy years. As many as one in five individuals with knee problems will develop a Baker's cyst.
While Baker's cysts usually disappear spontaneously, a formation can persist for months or several years, most frequently experienced by adults previously diagnosed with an arthritic knee condition. Alternate causes of Baker's cyst are infection, cartilage tear and injury which if ruptured will result in severe pain, swelling and bruising.
The Center for Regenerative Medicine in Miami, Florida concentrates on helping arthritic and injured people to get back to a functional level of life and their activities using non-surgical techniques and Orthopedic medicine. The center's expertise is in treatment of conditions of spine, knees , shoulders , and other cartilage damages. They have developed non-surgical and rehabilitation techniques focused on treatment and management of joint pain. Their team includes health professionals organized around a central theme. Their website is http://www.arthritisusa.net