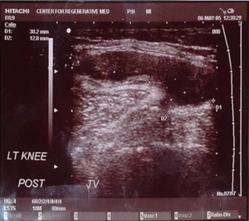 (PRWEB) July 25, 2012
"Obesity a contributing cause of arthritis of the knee is now being treated with regenerative medicine at the Center for Regenerative Medicine." according to A.J. Farshchian MD an orthopedic regenerative practitioner at the center for regenerative medicine.
The prevalence of both obesity and knee arthritis continue to increase globally more so in the developed countries. In the United States alone almost 33% of the adult population are considered as obese, while knee pain is the number one reason for visits to the center.
Weight loss can decrease knee pain if patient is greatly overweight. However weight loss alone is unlikely to completely relieve the pain. Obesity also makes other complications such as Diabetes, heart disease and cancer.
Studies have shown that obese persons, especially obese older women, are at higher risk for knee osteoarthritis (OA). We have learned from The Framingham Study (The largest study done up to this point which is a landmark study, it began in 1948 in which some 12,000 residents of the town of Framingham, Massachusetts were enrolled) that a drop in weight as little as 11 lbs can decrease the risk of developing knee osteoarthritis. On the basis of epidemiologic findings such as these, the center likes to start a weight loss program as early as possible on the patients who suffer from osteoarthritis of knee, hip or ankle (the weight bearing joints).
The Center for Regenerative Medicine in Miami, Florida concentrates on helping arthritic and injured people to get back to a functional level of life and their activities using non-surgical techniques and Orthopedic medicine. The center's expertise is in treatment of conditions of spine, knees, shoulders, and other cartilage damages. They have developed non-surgical and rehabilitation techniques focused on treatment and management of joint pain. Their team includes health professionals organized around a central theme. Their website is http://www.arthritisusa.net