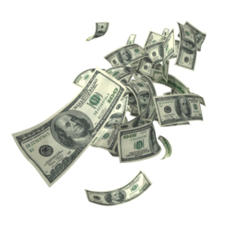 Peet's Coffee & Tea sees $16+ gap up on Monday morning.
Newport Beach, CA (PRWEB) July 23, 2012
http://www.BreakoutStocks.com - The US leader in microcap breakouts, offers a high quality stocks alert newsletter to investors looking for the best breakout stocks around. Breakoutstocks.com provides its subscribers with timely information and exclusive charts on cheap and under-valued stocks in the United States with the potential of breaking out.
Sign Up at - http://www.breakoutstocks.com
The market sank on Monday on increased Euro debt worries and fear that Spain may need a full bailout.
BreakoutStocks.com reports 3 big board stocks with huge gap ups on Monday morning:
Peet's Coffee & Tea - +$16.34
Nexen - +$9.09
Genon Energy - +$0.48
Disclosure: BreakoutStocks.com is not a registered investment advisor and nothing contained in any materials should be construed as a recommendation to buy or sell securities. Investors should always conduct their own due diligence with any potential investment. Please read our report and visit our Xoma Ltdcomplete risks and disclosures