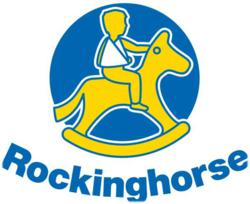 (PRWEB UK) 25 July 2012
One of the UK's fastest growing waste management companies has kicked off its support for local charity Rockinghorse by holding their very own "Olympic Challenge" event.
Employees at PHS Wastetech in Lancing took part in a variety of team games to launch the partnership, including egg and spoon, sack and skipping relay races. The winning team received a bottle of bubbly and medals.
The team has wasted no time in getting their fundraising activities underway. Over £250 has already been raised through a number of staff events including a raffle, cake sale and dress-down days. Three brave employees are taking the plunge for the charity by signing up for a skydive, from which they hope to raise a further £525. In addition, the PHS Wastetech team are planning further sporting challenges including dragon boat racing and bike rides, as well as quizzes and raffles.
Ria Wilson, Rockinghorse's Fundraising Manager, said: "Staff at PHS Wastetech have really thrown themselves into their fundraising efforts – they are a young, fun and dynamic team to work with and we're looking forward to the year ahead!"
Rockinghorse is best known for its work with the Royal Alexandra Children's Hospital and the Trevor Mann Baby Unit, where it raises money for life-saving and cutting-edge medical equipment, while ensuring that children are treated in an environment that is better suited to their needs.
Anthony Pearlgood, commercial director of PHS Wastetech, said: "It's really important to our team that their fundraising efforts make a tangible difference to their local community. Rockinghorse is a well-known and respected local charity which has improved the lives of thousands of sick children across Sussex. We are proud to associate PHS Wastetech with this worthy cause."
To find out more about Rockinghorse, call 01273 330044 or visit http://www.rockinghorse.org.uk.