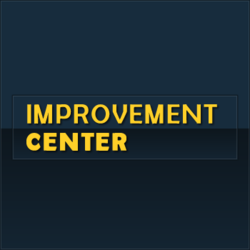 The new site is full of helpful information for anyone interested in home renovations and improvement projects.
Foster City, CA (PRWEB) July 30, 2012
ImprovementCenter.com, a new resource for homeowners, announces its official launch. The site includes information, resources, and inspiration for homeowners interested in home improvement projects, including do-it-yourself advice, information on products and building materials, the latest home improvement news and more. Site features include:

Blog: Advice and first-hand accounts on home improvement challenges and successes, from planning to financing.
Remodeling Estimates: Get cost estimates and contractor bids, based on project and location.
Galleries: Photos and videos provide inspiration for project planning and design.
"The new site is full of helpful information for anyone interested in home renovations and improvement projects," said Lucy O'Neill, managing editor for ImprovementCenter.com. "From DIYers to do-it-for-me homeowners who want to educate themselves on their options, the site is a wealth of inspirational ideas and expert home improvement advice."
According to a recent report released by the remodeling futures program at Harvard University's Joint Center for Housing Studies, home remodeling is expected to pick up and post solid growth in the second half of this year, making 2012 the strongest year since 2006. To help homeowners stay on track with their remodels, ImprovementCenter.com provides inspiration on all aspects of home remodeling, including project planning tips, conceptualizing design, DIY advice and financing options.
"Helping homeowners transform their home on any budget is what we strive to do," said O'Neill. "Updated photo galleries, insightful articles, and a home improvement blog help remodelers stay in touch with the latest industry news and design styles."
For additional home improvement news and design ideas, follow @ImproveCenter on Twitter and Facebook.
About ImprovementCenter.com
ImprovementCenter.com is a resource for homeowners. The website features advice and inspiration for home remodeling projects, building contractors, home improvement brands and DIY tips. ImprovementCenter.com is owned and operated by QuinStreet, Inc. (NASDAQ: QNST), one of the largest Internet marketing and media companies in the world. QuinStreet is committed to providing consumers and businesses with the information they need to research, find and select the products, services and brands that best meet their needs. The company is a leader in ethical marketing practices. For more information, please visit QuinStreet.com.
# # #