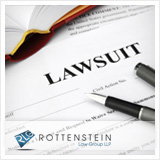 (PRWEB) July 23, 2012
Although no authority has yet ruled on the question, many lawyers believe that the time to file a lawsuit against DePuy Orthopaedics for harms caused by the recalled ASR hip devices is coming to an end. Each cause of legal action has an applicable statute of limitations—a deadline to file a claim, or else that claim can be lost forever. It is possible that the deadline for filing claims related to the embattled DePuy ASR hip system is two years from the date that DePuy issued the recall, which occurred on August 24, 2010. Lawyers note, however, that it is not certain either that the date of DePuy's recall is the start date for the period to file, or that the time for filing is limited to two years. Nevertheless, most lawyers taking ASR cases encourage victims to prepare to file before August 24, 2012, to be safe.
Earlier this year, DePuy parent Johnson & Johnson released its first quarter financial information, which revealed that recall costs had risen yet again by another $276 million. That amount was listed as a charge taken by J&J from its first quarter earnings. Previously, in the fourth quarter of 2011, J&J took a charge of more than $3 billion. Analysts have speculated that DePuy hip settlements are forthcoming.
Rochelle Rottenstein, principal of the Rottenstein Law Group, implores anyone with a friend or relative who has received a dangerous hip implant or other medical device to reach out to that person and recommend that he or she consult a physician immediately and then speak to a qualified personal injury lawyer. The Rottenstein Law Group maintains a DePuy Hip Replacement Lawsuit Information Site at http://www.depuyhipreplacementlawsuit.com. (Attorney advertising. Prior results do not guarantee a similar outcome.)
About THE ROTTENSTEIN LAW GROUP
The Rottenstein Law Group is a New York-based law firm that represents clients nationwide in mass tort actions. The firm was founded by Rochelle Rottenstein, who has more than two decades of experience as a lawyer, to represent clients in consumer product injury, mass tort, and class action lawsuits in a compassionate manner. http://www.rotlaw.com
Contact:
The Rottenstein Law Group, LLP
Rochelle Rottenstein, Esq.
321 W. 44th Street
Suite 511
New York NY 10036
(212) 933-9500 (office phone)
(212) 933-9980 (facsimile)
rochelle (at) rotlaw (dot) com
http://www.rotlaw.com