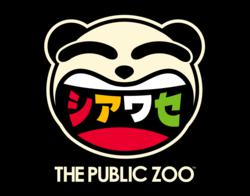 Partnering with the licensees on board from the various categories will help The Public Zoo reach its full potential. - Han Lim Lee of HLL Designs
Sacramento, CA (PRWEB) July 25, 2012
Juniors, tweens and kids have a new best friend and his name is a Hickup the panda bear. Hickup is the star of The Public Zoo's exploding product line created by Han Lim Lee of HLL Designs.
Hickup lives in the world without friends until he meets Mr. Eeh, a hard-boiled egg and an ever-expanding case of characters including a worm, bunny, hamster and others.
In terms of licensing partners, Hickup is anything but alone. Susan Valero of Valero Enterprises has signed 15 premier licensees and four agents internationally in the past year alone.
The latest to join The Public Zoo are:

SkyHigh for stationary and back to school paper products.
Fast Forward for handbags and backpacks.
Age Group for sleepwear, loungewear, underwear and swimwear.
Evy of California for girl's and boy's sportswear.
The Public Zoo Colorbox Collection line, an Evy of California sportswear "Target exclusive," was launched during Back to School 2012. It is selling through at an incredible rate. As a result, Target will introduce the boy's TPZ line this month. Macy's also recently committed to selling The Public Zoo product.
The Public Zoo was created by acclaimed pop artist and designer Han L. Lee, the creator of the brand, BobbyJack. It blends whimsical character art with premium apparel and accessories for juniors, tweens, kids and collectors including adults.
"The Public Zoo has been a great lifestyle brand for women. To be able to introduce this world to boys and girls is a vision becoming a reality. Partnering with the licensees on board from the various categories will help reach the full potential of this brand," said Lee.
Valero Enterprises was awarded the brand over a year ago. Susan Valero, President, along with her team including Francois Valero who focuses on international sales, has signed more than 15 licensees domestically and four sub-agents internationally. More than 100 products, which can be found at most fashion specialty chains, boutiques and department stores, are available in the apparel, accessory, stationary, sporting goods and home categories.
Other recent partners include: Bioworld (junior tees), Browntrout (calendars and dated agendas), Paris Geneve (Canadian apparel) and Snowfab (snowboards and skis).
"Hands down Han Lee's TPZ graphics are the freshest designs that have come to market in a long time," said Richard Adjmi, president of Age Group Ltd., New York. "Age Group is excited to be a licensee and a part of this already successful launch."
TPZ has won over a rapidly growing fan base with its aggressive marketing campaign encompassing online and social media, as well as sponsorships of YouTube stars that generate millions of viewers per video.
"We love the property. The Panda and all the creative art that Han has done, really makes TPZ fun and different than what is out in the Market. The initial retail reaction has been good. We're happy to be a partner," said Solomon Hedaya, President, Skyhigh International LLC, New York.
"Han is a prolific, trendy designer with amazing fashion expertise, and has created an evergreen brand that sits alongside Harajuku, Tokidoki, Paul Frank and Hello Kitty," said Susan Valero, head of domestic sales at Valero Enterprises. "I am thrilled to be working with him, to build this brand to the heights that warrant his unlimited talent. Han is cutting edge and it is exciting to watch the brand grow exponentially in such a short amount of time."
About Valero Enterprises
Susan Valero has over 34 years of licensing experience in the licensing industry, representing brands including Paul Frank, Skelanimals, Blue Jean Teddy, Celine Dion, The Beatles, John Lennon, N'Sync, Backstreet Boys, Linkin' Park, Led Zeppelin, Madonna, Britney Spears, Sony Nashville Country Artists, Ozzy, KISS, Slayer, Ricky Martin, Maurice Sendak, Emily the Strange, Barbie, Hot Wheels, Masters of the Universe, King Kong, CATHY and more.
About The Public Zoo
In 2009, Han L. Lee released a character inspired clothing line entitled "The Public Zoo." The Public Zoo is a collaboration of fashion and art. The art on the clothing is heavily inspired by Japanese and Korean character art. TPZ is also a venue for the artist to introduce new characters into the brand. The "Public" is the artists who contribute and the "Zoo" is the collection of characters in the brand. The Public Zoo is fashion that blends whimsical character inspired art with premium quality apparel and accessories. TPZ is committed to bringing the finest garments and fresh innovative design and art to the fashion forward trendsetter. TPZ incorporates premium soft fabrics along with innovative printing, washes, dyes and embellishments. They not only look incredible, but they feel luxurious! All art designs are made in limited quantities, so each piece of apparel is a work of art. http://www.thepubliczoo.com