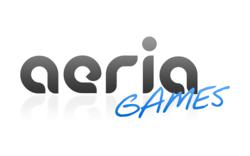 Santa Clara (PRWEB) July 24, 2012
Aeria Games, a leading global publisher of free-to-play online games with over 40 million unique players, announced today that three popular action titles from ijji Games are transitioning to Aeria Games. Current players of Alliance of Valiant Arms (A.V.A.), Soldier Front and GunZ will be able to continue playing with their existing game characters, while receiving the added benefit of seamless support and community service through Aeria Games. Aeria users will now be able to access these quality games through their Aeria accounts, bringing new players to the franchises—and new competition for ijji veterans.
Earlier this year, Aeria Games acquired the popular online gaming portal, ijji Games, in conjunction with a strategic investment partnership from NHN Corporation. Of the three ijji titles moving to Aeria, A.V.A. is an intense, highly tactical first-person shooter (FPS), Soldier Front is a military-themed FPS and GunZ is a unique third-person shooter with fast-paced, acrobatic action. Under the agreement, Aeria will also consider new games from NHN for release, which will further boost the robust and diverse portfolio of over 30 free-to-play titles supported by Aeria Games.
"We are thrilled to have A.V.A., Soldier Front and GunZ join Aeria Games," said JT Nguyen, Chief Operating Officer, Aeria Games. "Through this arrangement, we will cater to more gamers who will benefit from all the community and customer service advantages of our multi-platform online gaming destination."
A.V.A. transports players to an alternate present-day timeline in which forces from a revived Warsaw Pact face off against troops from the European Union and US in first-person combat, utilizing the power of the Unreal Engine 3 to immerse players in gorgeously detailed battlefields. A.V.A. also boasts a strong competitive scene with a variety of tournaments and events. Soldier Front is a hugely popular military FPS featuring classic, competitive gameplay. The action shooter GunZ is set in a world where fantasy and magic meet the industrial revolution. In GunZ, players can perform unique, gravity-defying acrobatic stunts such as wall running and tumbling while undertaking dangerous quests.
A.V.A., Soldier Front and GunZ are now available to all players with Aeria Games accounts. These games are free to download and play. Existing ijji Games users can transfer their ijji account information, including G-coin currency and existing game characters, to an existing or new Aeria Games account by visiting http://www.ijji.com.
For more information on Aeria Games, visit http:// http://www.aeriagames.com.
About Aeria Games
With a rapidly growing community of over 40 million core players and a deep portfolio of development partners, Aeria Games is a leading destination for free-to-play online multiplayer games. Founded in 2006 and with offices in the US, Germany, and Brazil, Aeria Games publishes and develops high quality online games in nine languages—English, German, French, Spanish, Portuguese, Polish, Italian, Turkish, and Russian—covering more than 30 countries. The company's proprietary technology offers strong benefits to both players and developers. Aeria Games provides deep, immersive online games accessible from browsers, tablets, and smart phones. In addition, Aeria's user-friendly Ignite platform gives players easy access to a universal gaming destination on their PCs. Developers get a blazingly fast point of entry to the global gaming market via Aeria Games' specialized platform that enables quick and easy game integration. The company's diverse portfolio includes highly engaging fantasy MMORPGs, action shooters, anime-style social games, and multiplayer mobile titles. For more information, visit http://www.aeriagames.com.
Contact: jeane@oneprstudio.com | kjell@oneprstudio.com
Media Assets: https://www.box.com/s/eb0510ff8ce2a77bfaf2
###