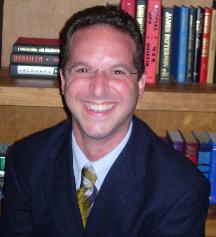 Houston TX (PRWEB) July 28, 2012
J. Robert Friedberg, DMD, uses a gum graft procedure to treat patients suffering from advanced stages of gum disease including receding gums. Periodontal disease treatment helps to fill gaps between teeth and increase the height of the gum line. In addition, treatment helps to improve the overall health of the patient by protecting the teeth from the problems associated with gum disease.
Gum disease affects millions of Americans each year, and it often goes untreated. Not only does it affect the gums and teeth, but it has been linked to serious health problems such as low birth-weight babies, diabetes, and even heart disease. As periodontal disease progresses, gaps often appear between the teeth as gums begin to recede. Bacteria collect in these gaps and can damage teeth and gums. If periodontal disease treatment is not begun, the gums will continue to recede and teeth can loosen up and begin to shift. This causes problems with the bite, and teeth may even be lost as a result.
A gum graft procedure aggressively treats gum disease. Dr. Friedberg uses gum grafting so that the teeth can be saved in cases where gums have receded. There are three different types of graft procedures that may be used depending on the individual situation of the patient. Connective-tissue grafts are perhaps the most common. These use tissue removed from under a flap cut in the roof of the mouth. The Free Gingival grafts use tissue that is removed directly from the roof of the mouth, and the Pedicle grafts use tissue from adjacent gums.
All of these gum graft procedures involve attaching the borrowed tissue to the existing gum tissue to form a higher gum line around the exposed tooth root. The tissue is sutured or sewn to the receding gum and will eventually grow together with that tissue. Dr. Friedberg provides patients with post-operative information on the care of the area that should be followed. These grafting procedures have shown a great deal of success for patients suffering from periodontal disease. To learn more about periodontal disease and treatments such as gum grafting, visit houston-perio.com.
J. Robert Friedberg is a periodontist offering patients personalized dental care for Houston, Texas. Dr. Friedberg received his undergraduate education at Emory University in Atlanta, Georgia and earned a Doctor of Dental Medicine from the University of Connecticut where he also completed a three year residency in periodontology. He is part of one percent of dental professionals providing the most recent FDA cleared laser procedure for gum disease and periodontal treatment. To learn more about Dr. Friedberg and his dental services visit his website at http://www.houston-perio.com.