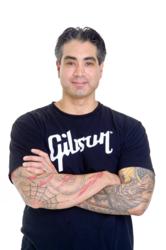 From your first lesson, I will have you playing. And, I will inspire you to keep on playing.
Fort Lauderdale, FL (PRWEB) July 23, 2012
The study found that young students who study, learn and practice music also improve in other basic skills such as math, reading, writing, and expressing their thoughts clearly. Perhaps most importantly, this same study shows that later on in life, these students benefit outside of school: those involved in music are less likely to succumb to peer pressure, commit crimes, or engage in other undesirable behavior.
Additionally, Literacy News reports, music boosts kids' intelligence in math and reading, while having positive impact on thought patterns towards other areas of schooling. This positive feeling actually motivates improvements in English composition, mathematics and literacy. The study is backed up by magnetic resonance imaging (MRI scans), which prove that reading music is one of only a small handful of activities we can complete that activates the entire brain: all four parts of the brain and areas of the cerebellum come to life in joyous harmony while reading and playing music.
The report goes a step further: for some children, learning music is absolutely critical to their well-being and identity. The study cites scholar Howard Gardner's theory of "Multiple Intelligences," and how each person employs distinct cues towards their own learning process: in Gardner's work, music takes up one complete area in and of itself. Thus, "encouraging musical exploration is an easy way to promote intellectual development. Children who enjoy music will learn faster through music education, and it provides other children with another important resource to use in their lives," according to Literacy News.
Dyce Kimura, a lifelong musician, and 10-year guitar teacher, feels strongly about reaching out to young students—of any age—and focuses his burgeoning guitar instruction business on the absolute beginner. This report in Literacy News has left him inspired.
Dyce Kimura is a Fort Lauderdale guitar instructor and guitar teacher, providing Fort Lauderdale acoustic guitar lessons and Fort Lauderdale beginner guitar lessons. Dyce is hip to all of the latest music and technology trends, breaking artists and contemporary gear. (Before Dyce began teaching, he was a sought-after session player in Miami's studio scene, recording with scores of hip-hop, rock, blues and Christian artists—and is a nationally-recognized blues guitar authority.)
Dyce's Fort Lauderdale electric guitar lessons are conducted in his state-of-the-art studio, convenient to Miami, Weston, and Fort Lauderdale. He also conducts Skype blues guitar lessons and guitar lessons for the absolute beginner, available to anyone across the globe. Interested students or parents may purchase lessons directly from Dyce.
For more information on giving the gift of Fort Lauderdale guitar lessons for your budding music lover, contact Dyce at (786) 457-3687 today.