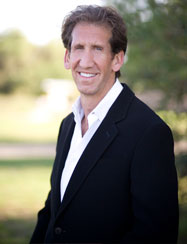 Clearwater, FL (PRWEB) July 30, 2012
Stephen Kobernick, DDS, of The Art of Periodontics provides patients who are missing teeth with the option to use dental implants. Implants are a treatment protocol that has been used for more than 20 years with excellent results. The implants are quite durable and many have been in continuous use for over 20 years without requiring replacement. Technological advances continue to improve implants. This makes the long-term dental implant cost very affordable.
Dr. Kobernick educates his patients on the benefits of using dental implants in the place of missing teeth. Implants function like natural teeth when eating and in maintaining a person's bite. Being able to eat properly can help to maintain overall nutritional health. Implants also look like natural teeth, which can improve a person's smile, and they help to maintain jaw strength. When a tooth is missing, the jawbone begins to deteriorate. Implants are surgically inserted into the bone where they eventually fuse with the bone. This helps reduce bone loss.
Dental implants have three parts; the implant, the abutment and the crown. The implant is inserted into the jaw through a surgical procedure and the abutment is attached to the top of the implant after surgery. The abutment is the section that the crown is attached to. The crown is designed to look, function and feel like a natural tooth. The implant will not make noises or slip in the mouth when eating, and care of the implant is just like care of a natural tooth.
Dr. Kobernick wants patients to understand that they don't have to simply live with one or more missing teeth. Instead, they can get dental implants that are practically indistinguishable from natural teeth. The dental implant cost can be determined on an individual basis at a patient consultation. To learn more about implants and their benefits, visit http://www.clearwater-periodontist.com.
The Art of Periodontics is a periodontal practice offering patients personalized dental care in implant dentistry for Clearwater, Florida. Dr. Stephen Kobernick received his Bachelor of Science from University of Delaware in 1984; his Doctorate of Dental Surgery from University of Maryland School of Dentistry in 1988; a Certificate of Periodontics and Implantology from University of Alabama School of Dentistry in 1990; and completed extensive training at the Institute of Advanced Laser Dentistry. Dr. Kobernick is part of one percent of dental professionals offering the FDA cleared laser procedure for gum disease and periodontal treatment. To learn more about Dr. Kobernick and his dental services visit his website at: http://www.clearwater-periodontist.com or call (727) 386-7092.