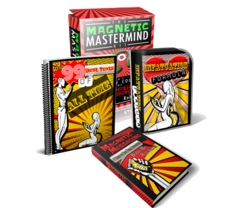 Hoboken, NJ (PRWEB) July 30, 2012
Many men out there are left confused as to why all their numbers flake?
Still left wondering why her phone number never turned into a date? Or for the guys just curious that there might be as much of a technique to texting as there is to making a perfect martini?
Top Dating Coach Bobby Rio is on hand to reveal the weird truth about what to text girls. A former 'nice guy' with no text game whatsoever, Rio saw all his numbers flake and never got the 'girl', let alone the 'hot girl', let alone the 'hot girl' into his bed. This is of course exactly what Rio's controversial theories reveal how to do now...
Thankfully though for Rio, he was smart enough to learn from his mistakes. Analysing what he was doing wrong, he changed his behaviour. He now has finally cracked the code.
Rio, who first gained notoriety from founding the extremely popular online men's magazine, TSB mag, has with the help of pick up guru, Rob Judge, successfully decoded the philosophy behind what to text girls.
Now like second nature, Rio understands what to text a girl when; what will spark her attention; and what will get HER chasing a man, rather than the other way around.
According to Rio, there is a 'window of opportunity' that begins closing the minute that hot chick gives a guy her number. She may have been attracted enough to give it to him…
But the sand in the hour glass is slowly but surely pouring away…
Here's Why…
Women expect things to 'happen quick' when there is chemistry…They expect to get 'swept away…'
So the longer it takes to get her out…the more she starts thinking there must NOT be anything there…
She'll even begin to backward rationalise and start finding reasons the man is NOT worth meeting up with…
And She Will Lose Interest When…

He sends Texts that come on too strong or appear 'needy'
He sends her lame, boring, "just another average guy" texts
He tries to send her something "witty" that she just doesn't "get"
This is when Rio claims the smoking hot 'Cinderalla' the guy met at that party, goes AWOL over night as the attraction fizzles out…
And as that window is closing, all that time texting back and forth is destroying his chances.
Rio claims it's all about sending her the right texts, not about how much you are texting back and forth.
So with all that in mind, Rio goes on to answer the big question…
How des a guy go from getting a woman's phone number to getting her out on a date?
Whether or not most believe believe that texting is an art form: Most men can understand why so many men have wanted to learn from Rio. Rio has an amazing track record in creating landmark theories for guys who want to improve their skills with women. Previously his 'magnetic messaging' book has become one of the fastest sellers in the dating industry: and is currently being sold in over 50 countries including the USA, all of Europe, South America, Australia and Asia.
Whether men across the planet will adopt Rio's groundbreaking revelations remains to be seen. But one thing's for sure, Rio explains what all guys want to know: how to turn her on so much that by the time she meets him she's already eager to go back to your bedroom.
Watch their free presentation here: http://www.magneticmessaging.com