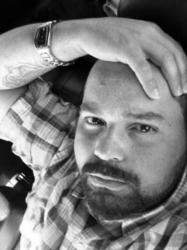 To put it in the most straight-forward terms, John Paul brings experience, personality, expertise and a no B.S. attitude to everything he does and with everyone he works with.
New York, NY (PRWEB) July 24, 2012
Given our current environment, millions of people are seeking additional income by trying to learn how to make money online and more specifically how to make money blogging. Unfortunately, most of have found this to be quite a daunting task if you don't know what to do or who to go to. Enter Boston native John Aguiar, founder of The Money Dummy Blog, one of the most user-friendly and high traffic blogs on the Internet for those who are entering the market for the first time and don't know to know where to begin.
The Money Dummy Blog is a place where bloggers (both new and old), marketers, and small businesses can come to get blogging, traffic, marketing and social media advice all in one place, broken down into a simple and easy to understand format.
Aguiar adds, "I have set up a system specifically catered to helping bloggers, marketers and business owners leverage the power of blogging and social media. Through one-on-one blog coaching and social media management, I show people and small businesses how to drive more traffic, grow their brands, and build their customer base so they make more money."
To understand what has made The Money Dummy Blog one of the most sought after sites to learn how to make through blogging and social media, one needs to understand the man behind it, John Paul Aguiar.
Gottlieb points out, "Outside of the fact that he is probably the sharpest mind I've found in blogging and social media, what attracted me to him first was that he has created such an easy to understand system for those just getting started. Once you talk to him, then you understand the other major components I have seen which I believe is a further testament to why he is so successful at what he's doing. He isn't a suit, he doesn't use fancy words to show how smart he is, has a great sense of humor, is about as humble as they come, and, most importantly, is very approachable. That's a big one. The fact that he could build a blog and his company during a time of extreme hardship in his life shows how he understands what so many people are going through."
John Paul got his start online after losing a kidney and needing a kidney transplant. While dealing with medical issues, he looked online to make extra income. Within eleven months from starting his blog, not only was he able to make enough of an income to stop receiving disability checks, but also (in that very short time) he strategically grew The Money Dummy Blog to over forty thousand monthly readers. Gottlieb adds, "You really have to understand the extraordinary discipline, strategy and determination to do build something to such a high level in such a small amount of time even for someone who is in perfect health. To do it while recovering from a kidney transplant is a testament to who he is as a person."
Though nobody really knows his story as he doesn't like to promote himself, Aguiar quietly reminds people on his Twitter profile with the words, "Hustle Hard If You Want It." The thing is, most people don't really understand the amount of hustle Aguiar has since he's so low key.
For those who are in the Internet world, here are some statistics on John and The Money Dummy Blog to give some clarity as to exactly how advanced in the game he has become:
1. Over 110,000 followers on Twitter
2. Voted #1 Best Blog of 2012 by Bloggers Choice Awards
3. Klout score 64 and the 79th most Influential person on Klout.
4. Ranked Top 3 Influencer in Blogging, Blogs, Bloggers and Twitterific categories
5. Peer Index Score of 67 out of 100
6. Tweet Grader score of 100 out of 100
Aguiar has continued his journey of learning and sharing what he knows with thousands of readers and hundreds of clients over the past 10 years.
Gottlieb adds, " To put it in the most straight-forward terms, John Paul brings experience, personality, expertise and a no B.S. attitude to everything he does and with everyone he works with. At least he has for me and I am an extremely hard person to please!" Gottlieb laughs. "For anyone who is even remotely interested in entering the world of blogging and/or social media, my strongest advice would be to go to him first."
For more about John and his site, go to http://www.johnpaulaguiar.com/
N2ITIV SOLUTIONS is a strategic consulting firm specializing in the implementation of creative business strategies to help aspiring entrepreneurs and small businesses increase their brand awareness and monetize their businesses online. For more information please contact us at http://www.n2itivsolutions.com