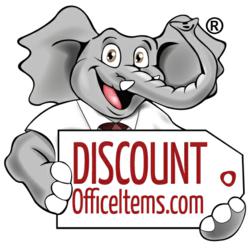 Columbus, WI (PRWEB) July 24, 2012
DiscountOfficeItems.com, the leading retailer of discount office supplies, furniture, electronics and more, announces special back to school savings on all essential school supplies for grade school, high school, and college. Discount Office Items carries one of the widest selections of school supplies for students and teachers heading back to campus, and all at affordable prices.
Parents and kids who are eager to work on fun projects over the course of the school year will find all the must-have grade school supplies, such as finger paints, coloring utensils, and craft items. Parents can avoid sifting through picked-over school supply bins at crowded retail stores by simply bringing a school-provided supply list to a computer and placing an order online in just minutes. Discount Office Items provides convenient shopping categories based on school supplies common to certain grade levels. Back to school shopping for grade school youngsters has never been faster or easier.
Each time a student moves up to a new education level, school supplies typically become more sophisticated and, consequently, more expensive. Parents want to ensure their children are learning with the tools they need, but without creating a financial strain. Discount Office Items provides affordable high school supplies, such as graphing calculators, from top brands, like Texas Instruments, for $100 to $150 depending on model. Customers will also receive free next-day shipping on all orders over $75, for further savings. Students can also choose from a large selection of binders and backpacks to help protect their parent-invested school supplies throughout the school year.
Parents sending their kids away for their first year of college will appreciate the savings available at DiscountOfficeItems.com. Costs add up quickly for college supplies and dorm essentials like furniture, appliances, and stationary supplies. Discount Office Items carries everything the new and returning college student needs, all in one convenient location, and at discounted prices. Parents and students can sit down together and browse online through a wide collection of mini refrigerators, space-efficient desks, laptops and much more. Parents can also add facial tissues to their shopping cart to help with teary transitions.
DiscountOfficeItems.com also helps dedicated teachers save money on essential teaching supplies, like pencils, pens and paper, as well as fun items like classroom decorations and arts and crafts supplies. All the trusted brands are available, including Crayola, Mead, Scotch, Swingline and much more. Instructors are welcome to make purchases at DiscountOfficeItems.com with school purchase orders as well.
DiscountOfficeItems.com has back to school shopping covered for all classroom-bound shoppers, and without breaking the budget. Check out the generous savings today at DiscountOfficeItems.com, where the average school shopper saves up to 35% on school supplies compared to other retailers.
About DiscountOfficeItems.com,
DiscountOfficeItems.com is a leading online provider of discount office supplies, furniture, technology, and paper products, offering a wide assortment of more than 90,000 products at competitive prices while providing a convenient, private, and informative shopping experience. DiscountOfficeItems.com offers flat rate standard shipping of $6.99 for orders less than $75 and free next day shipping for all orders over $75, plus convenient online shopping.
Media Contact:
Karin Schei
(920) 623-1198