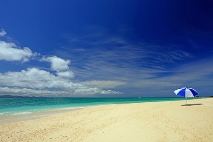 "We love every opportunity to network, especially in such pretty venues." Sergey Margayan.
Encino, CA (PRWEB) July 23, 2012
InsuranceFiles.com, a Los Angeles based insurance lead generation company will be cosponsoring Farmers Insurance Los Angeles "Fun Day" at Gladstones Restaurant in Malibu, CA.
Forging a partnership with one of many communities of insurance agents, InsuranceFiles.com is using this event to further promote their company as well as their product. After introducing their new product, live transfer leads, only weeks ago, the lead generation firm is continuing to ride the wave of success from live transfers to expand their client base.
Coming through on their promise to be not only a provider of leads but also a resource for agents, InsuranceFiles.com hopes to gain the well-deserved reputation of being a personable company dedicated to customer service and quality products.
InsuranceFiles.com is the first lead generation company to sponsor this event which takes place every summer to honor the Farmers Insurance agents of Los Angeles and giving them the opportunity to relax and enjoy the beach.
Understanding the necessity of face to face interaction in business, InsuranceFiles.com is expanding both in the internet sphere and the tangible world, increasing their presence in the community, starting with events like "Fun Day."
As part of the sponsorship, representatives from InsuranceFiles.com will be presenting a speech introducing themselves and their company and explaining their product line and their unique business model.
InsuranceFiles.com is a Los Angeles based insurance lead generation that specializes in exclusive and live transfer leads produced without incentives and only through organic SEO campaigns, providing both high quality products and resources to help agents grow their client bases.
InsuranceFiles.com
15503 Ventura Blvd.
Suite 360
Encino, CA
91436
###