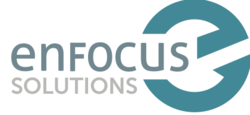 It's a great opportunity to test-drive the software and see firsthand -- with no risk, obligation, or cost -- how it improves business analysis and project management
San Antonio, TX (PRWEB) July 25, 2012
Version 2.0 of the advanced business analysis and requirements management tool Enfocus Requirements Suite,™ released this week, is now available in a 30-day free trial. The trial lets users experience this automated tool and take advantage of sample content from the software's research-based knowledgebase of requirements examples, practice guides, and training.
"It's a great opportunity to test-drive the software and see firsthand -- with no risk, obligation, or cost -- how it improves business analysis and project management," said Enfocus Solutions Inc. CEO John Parker.
As a seasoned consultant, Parker has helped thousands of companies align IT and business goals, improve business processes, and implement on-time and on-budget projects. Parker said Enfocus Requirements Suite™ provides not only a tool to collect and manage the information that's imperative to these activities, but also the critical insight to determine what that information is.
"If the business leaders I worked with had this type of resource at their fingertips, they wouldn't have had to call me," he said.
The free trial offer is for a 30-day Professional subscription to Enfocus Requirements Suite™, which comes with core features of the software, including three RequirementPro™ seats and six StakeholderPortal™ seats.
Free trial users receive a quick-start guide and immediate access to the software and one hour of teleconsulting.
Users can also purchase the software without the free trial -- or within 14 days of their free trial -- and get an additional month (30 days) of Enfocus Requirements Suite™ free.
The new 2.0 version brings several improvements and value-adds to the fully hosted software, including:

Graphically enhanced dashboards for greater project understanding and visibility
Expanded reporting capabilities with added drill-down fields
Social networking technologies including "Like" buttons for user needs and requirements
For more information about Enfocus Requirements Suite™ and the free trial, visit http://www.EnfocusSolutions.com.
About Enfocus Solutions Inc.
Enfocus Solutions Inc. helps businesses spur innovation, save time, and cut costs by capturing, managing, and leveraging the requirements of their people, processes, and technology. Its flagship product, Enfocus Requirements Suite™, a Web-based tool, automates business analyses and requirements management best practices to enable successful enterprise IT project delivery. The tool is the only application available that permits and encourages stakeholders to directly contribute and collaborate with IT project teams. Enfocus Solutions Inc. is a privately held company headquartered in San Antonio, Texas.