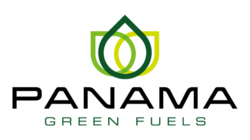 The FCO's Prosperity fund promotes sustainable, global economic growth through support for an open global economy, avoiding dangerous climate change and enhancing energy security.
London, UK (PRWEB UK) 25 July 2012
British Biodiesel experts Panama Green Fuels have, with the help and support of UKTI and FCO in Panama, been successful in securing grant funding in support of their agronomy trials in the heart of Panama, overseen by global Jatropha experts, Quinvita.
In a project that continues to gather greater levels of interest and endorsement, the Prosperity Fund grant further underpins the benefits of the Panama Green Fuels project to help: create significant and steady employment for hundreds of people; the protection of much needed fertile agricultural land and its water requirements; the protection of Panama's natural resources (rain forest) and the reclamation of thousands of hectares of otherwise useless land; and to reduce fuel imports, Panama's number one import, thereby increasing energy security.
"The [Panama Green Fuels] project has so far received exceptional levels of interest and support from officials and business leaders in Panama, none more so than HE MJ Holloway, UK Ambassador to Panama and his team. It is immensely encouraging and fulfilling to have the UK Government directly supporting such an important social and environmental initiative in Panama," said Adrian Harvey, Chief Executive of Panama Green Fuels.
Following a successful trail stage, Panama Green Fuels will begin the roll out of its plantations, these will employ thousands of rural workers helping to alleviate city migration issues and will be established on a socially friendly basis as a co-operative, thus ensuring maximum benefit and ownership for farmers and local landowners. It will also begin an education and knowledge transfer program with the local farmers and the National School of Agriculture providing a platform for success for future generations.
"The environment needs to be at the forefront of everybody's mind and the awarding of this grant to Panama Green Fuels not only reinforces the UK's commitment to the global issue but it also highlights the strengthening relationship the UK has with Central America," said HE MJ Holloway.
The Foreign & Commonwealth Office's programme funds seek to create real, measurable outcomes in support of the FCO's policy goals. The Prosperity Fund directly supports the implementation of Foreign Policy Priority 2 to "Build Britain's prosperity by increasing exports and investment, opening markets, ensuring access to resources, and promoting sustainable global growth."
The FCO's Prosperity Fund focuses on promoting sustainable global growth and, in particular, is consistent with the UK's development objectives of promoting sustainable development, improving welfare and protecting the environment.
For additional information please contact dan(at)panamagreenfuels(dot)org or visit http://www.panamagreenfuels.org.
-ENDS-
Notes to Editors
Panama Green Fuels
Established in 2011 with the express purpose of helping Panama fulfill the obligations laid down in Law 42, 2011 by creating the biodiesel infrastructure for Panama. The objectives of the law are to provide energy security to Panama, eliminate energy poverty, regenerate marginal land and to provide widespread employment in the poorer rural communities of Panama.
PGF is a private company funded by environmentally and socially conscious UK investors. It operates as a social enterprise where 50% of the equity of the business is gifted to the local farmers who under strict supervision from PGF, will cultivate many thousands of hectares of Jatropha.