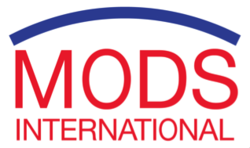 Oshkosh, Wis. (PRWEB) July 23, 2012
MODS International will publicly display its living-space units built in shipping containers at EAA AirVenture 2012, where several units are in use for the next week.
The airshow marks the first time the MODS units have been publicly displayed in Wisconsin since the Appleton area-based company started making them in 2010.
MODS—which stands for modular on demand structures—are portable, yet complete living units for use in emergency and temporary living situations. They are constructed of building-code quality materials and have features such as a leather couch, heating and air conditioning, a bathroom with full shower, a kitchenette, and complete bedding, linen and towels.
Doug Larson, founder and president of MODS International, said the MODS units were designed to make a difficult situation—such as disaster recovery—easier for the families affected and convenient for the emergency management officials assisting.
"It's instant housing. They are very simple. Easy to use, easy to transport and easy to set up. Anyone can use them," Larson said. "Think about the families in the west who lost their entire home to a forest fire and are rebuilding. One of these can be set up in the driveway, and the family can live there until their home is rebuilt."
Some of Larson's initial customers have been companies working in the North Dakota oilfields that are popping up in remote locations, and require immediate and temporary housing for workers.
Larson, who owns and operates several businesses, including a construction company, said he got the idea when his company was working in the aftermath of Hurricane Katrina half a decade ago. He bought a small fleet of 10 Class A RVs to house his team of workers, but he soon found out the RVs were unreliable and difficult to manage. They had set-up and operational issues, and were very hot to live in. And he quickly found he needed a mechanic to work on them full time, Larson said.
The units are designed to be standardized for ease of manufacturing and customer use—with the primary design being for housing and having a maximum occupancy of four. Other configuration options include a queen-sized bed, office use and storage. Other usage options the company offers include using them as portable kitchens, laundry facilities and mobile medical clinics, among others.
MODS units are made from "one-time use" shipping containers and converted into housing units in Larson's manufacturing facility in Grand Chute. They have windows cut into them, and full stud and drywall walls are built along with full plumbing and electrical service. All materials are standard and purchased at local stores to make future maintenance and service as easy as possible, Larson said.
The units take about one week to produce. Larson said he has about 50 people, including employees and contractors, working on the units. Employment could easily grow to 250-300 employees based on his sales and growth plans, Larson said.
About MODS International
MODS International is a manufacturing company based on Grand Chute, Wis., producing patented temporary-use housing units made inside standard international shipping containers. The units are designed for use for emergency housing, command centers, portable showers and toilets, event offices, clinics, helipads, cooking facilities and second homes. For more information about MODS International and their housing units, call 800-869-1277, or visit http://www.modsinternational.com.