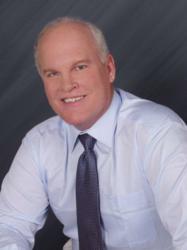 "The review concludes that investors may be able to earn as much as 1.50% more on a taxable portfolio of essentially the same ratings level as a municipal portfolio. The report goes into actual calculations." - says James Korth, Managing Partner
Miami, Florida (PRWEB) July 25, 2012
Each quarter J W Korth & Company issues an account management review for its investment advisory accounts. The attached review was issued today and covers many aspects of the market for bonds and other income securities.
"We believe this quarter's review will be interesting to all investors who desire to learn how income securities professionals view current major market events," says James Korth, Managing Partner of J W Korth & Company. "One very important topic is that the report determines that investors may be able to earn as much as 1.50% more on a taxable portfolio of essentially the same ratings level as municipal portfolios. Calculations are detailed in the report."
The report goes on to address the European crisis and concludes it may not have a huge impact on US income investors.
For individuals, J W Korth & Company believes that investors should be able to "Earn Income, Relax and Retire" on their portfolios and is currently offering its Mid-Grade 33 Global Managed Bond Account. Korth also performs bond selection and management support for financial advisors as well as tailors custom income and bond investment programs for institutional investors.
The 2012 Second Quarter Account Management Review covers activities for all these types of cllients and presents Korth's views of the effects of various major issues facing the markets for income securities. A copy of the Review may be found at http://www.jwkorth.com.
About J W Korth & Company
J W Korth & Company was founded in 1982 and has represented the fixed income needs many major corporations and the United States Government. Korth serves both institutional and high net worth retail investors and assists financial advisors with its broad reach and deep knowledge of the fixed income markets. Its primary expertise has always involved managing underwritings and dealing as a principal in all types of bonds. The firm is a Broker Dealer, Financial Advisor and a member of FINRA, SIPC and the MSRB. Korth has offices in Miami, Orlando, and Lansing, Michigan and custodies and clears through RBC Capital Markets, Inc.
.