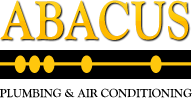 HOUSTON, TEXAS (PRWEB) July 24, 2012
Abacus Plumbing & Air Conditioning, a leading residential and commercial Houston plumbing and air conditioning company, recently launched a new web site to provide homeowners throughout the greater Houston area with information on plumbing and cooling services.
For nearly ten years, the Inc. 5000 company has been offering plumbing services to commercial and residential customers, earning a distinguished reputation for offering the highest quality service. The new, more user-friendly website features information on Houston air conditioning, plumbing services, as well as customer testimonials, information on maintenance programs, career opportunities, and a large selection of great offers and specials for customers to enjoy.
Building on its reputation for exceptional customer service and professional plumbing solutions, Abacus recently added Houston air conditioning and heating services to increase the opportunities to serve its customers' indoor comfort needs.
In addition to heating and cooling services, this also includes energy saving services such as home energy audits and green product offerings, indoor air quality solutions including air cleaners, air purifiers and humidity control, and "smart" thermostats that can be controlled remotely from a cell phone or laptop. Homeowners can leverage the new easy-to-navigate and information-packed web site to become better informed about their home's plumbing and cooling systems, including Houston air conditioning repair, and receive helpful tips, view videos on drain cleaning, water heaters, and even sign up for the Abacus BAM Plan that provides an annual check-up on a home's plumbing and cooling systems. Visit http://www.abacusplumbing.net for more information.
About Abacus Plumbing and Air Conditioning
Abacus Plumbing Company is a leading Houston plumbing and air conditioning company serving both residential and commercial plumbing and cooling needs. Abacus prides itself on offering outstanding work with the highest integrity that it has earned Winner of Distinction Awards from the Better Business Bureau five years in a row, and their recent highly prized Pinnacle Award in 2009. Abacus was also recently named to the prestigious Houston Fast 100 and National Inc. 5000 lists in consecutive years. Most recently, Abacus has received the prestigious honor of the 2011 Angie's List "Super Service" Award for plumbing and sewer cleaning. Abacus offers expert plumbing services and products for water heater repair or replacement, faucets, toilets, showers, drain cleaning and maintenance solutions as well as cooling and heating services and installation, indoor air quality solutions, and more.