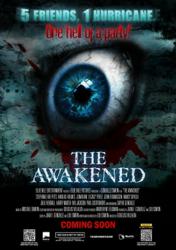 There's no better way to get a preview of this sexy thriller! - Andrew M. Feldman - Founder & Executive Producer, Feldman Entertainment
Miami, FL (PRWEB) July 24, 2012
Blue Nile Pictures and White Lotus Productions, both based in Miami, announced today that they have released the trailer to the public. "The trailer introduces our five main characters, who foolishly ignore all hurricane warnings and end up paying the price for it," says Producer Juan F. Gonzalez of Blue Nile Pictures.
The film was shot during the Halloween season in a private home in Miami, Florida. The trailer relates the basic premise of the story. "Five friends decide to have a hurricane party at a house only to find that they are trapped inside with an evil spirit," explains Writer/Producer/Co-Director Lou Simon.
The five friends are played by Stephanie Rae Pitts, Nikolas Holmes, Jonathan "Legacy" Perez (of Season 6 of "So You Think You Can Dance"), John Thomassen, and Nancy Sayegh (of the CW's "The Catalina"). "I think that in the trailer it's obvious what great chemistry these five actors had," says Executive Producer Andrew M. Feldman.
The supporting cast, which is mostly not featured in the trailer, is made up of local actors: Julie Kendall, Harry Marsh, Wil Jackson, Saphie Gonzalez, and radio personality Paul Castronovo of the "Paul and Young Ron Show." Castronovo's voice opens the trailer, heralding the arrival of the storm and urging people to heed the hurricane warnings.
Local talent also worked on the film, including Director/Editor/Cinematographer Douglas Villalba, Composer Michael Damon, and special effects make-up artist, Gladys Melendez. Villalba and Damon also worked on the editing and the music of the trailer, which in addition features music performed by Music Candy and written by Christopher Phillip Haigh.
Post-production on the film was completed in May, and the film has now been submitted to several film festivals worldwide. Although fans will have to wait some time to see the movie, they can catch a sneak peak by watching the trailer and get to meet the cast at the movie's website http://www.theawakenedfilm.com.