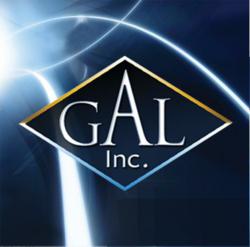 "The best way for a web page to rank highly on Google is to play by the rules and work to the top step by step."
Fair Lawn, NJ (PRWEB) July 24, 2012
In recent months, internet marketing companies such as GAL Inc. of Fair Lawn, NJ, have been thinking of creative ways to work with Google's animal themed search algorithm changes. Last year the search engine released Google Panda, which altered an estimated twelve percent of all search results. Within the last few months, Google has released its newest change, Penguin, which has since altered an estimated three percent of search results. SEO companies, gurus, and business news sites (including Entrepreneur.com) have been writing extensively on this topic since the changes were announced.
These alterations are specifically targeted at black hat SEO, which involves optimization techniques that Google considers harmful to well-being of the internet, such as spamming, keyword stuffing, and cloaking. Gal Davidi, owner of GAL Inc. of Fair Lawn New Jersey (a web development and search engine marketing company) believes this is excellent news for the internet as a whole.
Mr. Davidi states that his company is entirely focused on 'white hat' SEO, techniques designed to create websites around the parameters set in place by Google. "GAL designs its client's websites to match what people are searching for. GAL is firmly behind Google's goal to efficiently organize the internet through search results, because this will create the most effective tool for everyone: clients, the people who search for their services, and common internet users."
Mr. Davidi, says: "the best way for a web page to rank highly on Google is to play by the rules and work to the top step by step." 'Black hat' SEO skips these steps by spamming unrelated key phrases, but 'white hat' SEO strategies take extra effort by figuring out creative ways to rank on Google as efficiently as possible, with maximum search relevancy. To facilitate this, GAL Inc. has been brainstorming new on-site optimization techniques to best focus search results toward their clients.
One groundbreaking idea developed by the company's founder and president, Gal Davidi, is a new search engine marketing technique that allows clients to be ranked 'hyperlocally' on Google. This works by optimizing for zip codes and town pages to ensure maximum coverage for people searching for the web sites GAL develops for. By focusing on geotags, relevant content, and 'hyperlocal' targeting, GAL Inc. seeks to provide maximum relevant search traffic to its clients who are local service providers. All of this is done with an eye for ethical SEO management in order to assure compliance with Google Penguin's algorithm standards. By enacting these techniques and continuing to develop further search engine marketing strategies, GAL Inc. hopes to stay at the forefront of the internet marketing industry.