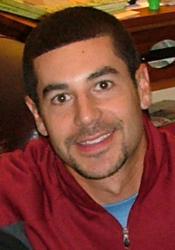 We are thrilled that Marcus sees the true potential of Stoller technology and has agreed to support the sales team effort with research and data.
Houston, TX (PRWEB) July 25, 2012
Stoller Enterprises recently announced the addition of Dr. Marcus Jones to the research and development team. Jones role will be to implement and manage the field research to support sales and retail operations in the corn belt.
Dr. Jones will primarily be responsible for setting up protocols, observing research plots during the season, and managing the Stoller research conducted by and at universities located in the Western and Central Corn and Soybean Belt. Additionally, Dr. Jones will monitor the research and demonstration trials conducted by growers who cooperate in field research with Stoller Enterprises. He will work with Stoller field personnel to solve grower production problems.
During the winter Jones will conduct grower, retailer and distributor educational meetings concerning production issues which impact yields and profits. His work will support StollerUSA's new production facility in Cedar Rapids, IA.
Jones spent over a decade studying plant sciences at Iowa State University. His varied experiences include everything from managing field and green house experiments throughout the state teaching and participating in extension activities. In addition to his research work, Jones actively participated in master gardening training, field days and continuing education activities.
"I am very excited about the work being conducted at Stoller Enterprises. In fact, it was Stoller's extensive research and development that surrounds the efficacy of their products that drew me to the organization. The quality and dedication to pure science is very unusual for agricultural companies," explains Jones.
"We are thrilled that Marcus sees the true potential of Stoller technology and has agreed to support the sales team effort with research and data. His knowledge and appreciation for Stoller's established and experimental products is a true asset to the team and to our customers," states Stoller Enterprises, Inc. CEO and Founder, Jerry Stoller.
Dr. Jones will be active in field meetings with retailers and growers at field days and trade shows. If you would like to learn more about the trials Dr. Jones has in place, or the resulting data contact your area Sales Representative found at http://www.stollerusa.com/dealerlocator.
About Stoller Enterprises, Inc.
Headquartered in Houston, Texas and celebrating over 41 years in business, Stoller Enterprises is dedicated to helping producers enhance yields by maximizing genetic expression. Stoller Enterprise's R&D team is located in an independent research facility allowing them access to the most advanced plant research technology. In addition, close ties with universities throughout the nation offer Stoller's R&D team crop perspective with a regional issues emphasis. Only Stoller products contain Stoller's proprietary technology that is proven to ensure optimum plant growth by maintaining appropriate hormone balance and activity. In combination with proper nutrition and good farming practices, the result is enhanced marketable yield, significant return-on-investment and improved stress tolerance. Validated by universities nationwide, Stoller's unique formulations outperform traditional products and result in healthier, more productive crops that are better able to achieve their full genetic potential.