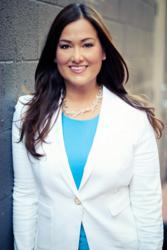 Vienna, VA (PRWEB) July 24, 2012
Wolf Trap Foundation for the Performing Arts announced today that Sara Jaffe has been appointed as the new Senior Director of Development for Wolf Trap Foundation for the Performing Arts. Sara will develop, lead and implement Wolf Trap's comprehensive institutional advancement program to secure contributed income through annual giving, individual major gifts, corporate membership and sponsorship, planned giving, special events, foundation and government grants. She will be directly responsible for cultivating, soliciting, and stewarding relationships with donors and potential donors at all levels to secure funding for Wolf Trap's mission, programs, services, and established strategic priorities. As a member of Wolf Trap's senior management team, Sara will represent Wolf Trap in the community and work closely with the President/CEO, Boards of Directors, Officers, Senior Council, and staff to position the organization for success and growth in its philanthropy program.
"We are thrilled to have Sara join our dedicated staff, and feel confident in her ability to guide our ongoing development efforts," says Terre Jones, Wolf Trap Foundation President & CEO. "Sara brings top-notch fundraising and management expertise that, combined with her proven leadership skills, will help Wolf Trap achieve continued growth and remain sustainable as a leading arts and education organization at local, national and international levels."
Most recently, Sara was Vice President of the Community Foundation for Northern Virginia, a leading grant maker in the region, where she led the Foundation's internal operations and external affairs initiatives. Over the course of Sara's career she has held arts management-related positions of increasing responsibility at The Kennedy Center, Shakespeare Theatre Company, and most notably enjoyed ten years as Director of Development of the Tony-Award winning Signature Theatre where she oversaw all fundraising staff and programs including annual giving and events, as well as the successful completion of Signature's capital campaign to build a new $15 million performing arts facility. Her move to head Development at the Wolf Trap Foundation is a 'welcome back' —15 years ago, Sara worked as a summer associate in its esteemed Program and Production Department. Born and raised in Dallas, Texas, Sara received a BA with high honors in Theatre and Dance from Trinity College in Hartford, Connecticut, and served as Scholarship Chairman of Kappa Kappa Gamma.
Sara is currently a member of the Board of Visitors of The Hockaday School, and is on the Board of Directors of The Inkwell, a new play development and playwriting organization. She is a member of Leadership Arlington, Class of 2006 and lives with her husband David Ostroff and their daughter Hannah Jaffe Ostroff in Arlington Virginia just minutes from Washington, DC.
About The Wolf Trap Foundation for the Performing Arts
The Wolf Trap Foundation for the Performing Arts produces and presents a full range of performance and education programs in the Greater Washington area, as well as nationally and internationally. Wolf Trap features three performance venues, the outdoor Filene Center and Children's Theatre-in-the-Woods, both located at Wolf Trap National Park for the Performing Arts, and The Barns at Wolf Trap, located down the road from the park and adjacent to the Center for Education at Wolf Trap. In partnership with the National Park Service, The 7,028-seat Filene Center annually showcases an extensive group of diverse artists, ranging from pop, country, folk, and blues to classical music, dance, and theater, as well as multimedia presentations, from May through September. The Barns operates year round, and during the summer months is home to the GRAMMY-nominated Wolf Trap Opera Company, one of America's outstanding resident ensemble programs for young opera singers. Wolf Trap's education programs include the nationally acclaimed Wolf Trap Institute for Early Learning Through the Arts, Children's Theatre-in-the-Woods, a diverse array of arts education classes, scholarships, and a nationally recognized internship program that was included in Bloomberg BusinessWeek's 2009 List of "Best Places to Intern." As part of its ongoing commitment to protect and preserve the environment, Wolf Trap offers metro access and is a founding member of the Green Music Group. Wolf Trap is a 501(c)(3) nonprofit, founded by Catherine Filene Shouse (1896-1994) in 1971.
# # # #