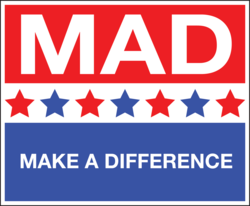 Our Area Directors are our most valued asset because of the relationships they build with local business owners.
Tampa Bay, FL (PRWEB) July 25, 2012
MyNetworkOne is an online marketing system that's main goal is to help local and small businesses do one thing, deliver their message. Small businesses in these communities are struggling with the ever-changing landscape of new media. They know that they need to change direction from traditional advertising methods, but feel they lack the resources to make the switch. MyNetworkOne is "Making a Difference" in communities around the nation by assisting small businesses with this task by using a multitude of online outlets such as social media, direct messaging, promotions, video, daily deals, etc… all from one location, MyNetworkOne's marketing platform. MyNetworkOne also leverages small business networking, much like local chambers, along with these various outlets to gain maximum exposure for businesses. This system even allows businesses to offer daily deals giving consumers incentive to purchase.
Strong local communities are the backbone of the United States, and MyNetworkOne is looking for Area Directors who live in these communities to help bridge the gap between local businesses and local consumers. Area Directors own and operate their own territory and seek out local businesses who want to network, communicate, and engage the community with MyNetworkOne's proprietary system. MyNetworkOne has developed a lucrative compensation package to reward the successful Area Director for their efforts. The ideal Area Director is any individual who has roots in a community or is connected professionally, enjoys the sales process, is proficient with social media, is ready to be their own boss, and most importantly, a deep desire to help build a strong local community where consumers and businesses all win.
MyNetworkOne is looking for the right individual or individuals to partner with. Please log on to http://www.mynetworkone.com/own-a-network/, call 727-807-3359 or email jason(at)mynetworkone(dot)com for more info.