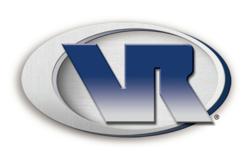 Pewaukee, Wisconsin (PRWEB) July 25, 2012
Joe Braier, VP of Mergers & Acquisitions of VR Lakes Business Group in Pewaukee, WI is pleased to announce the business sale of confidential industrial parts and supply distribution business in Wisconsin. After 22 years of operating the business, the seller approached Braier in the beginning of 2012 and asked, "When would be the best time for me to sell my business?" 6 months later, the owner is enjoying the benefits of Braier and VR Lakes Business Group's team successfully executing his exit strategy.
Joe Braier and VR Lakes Business Group assist business owners by confidentially selling their business and have in-depth experiences with a variety of industries. Braier recalls informing the industrial parts and supply business owner that there are 3 primary types of timing issues one should always take under consideration when deciding if it is the right time to sell his or her business.
They are:
1. Personal Timing,
2. Company Timing
3. Market Timing.
"Business Owners need to consistently monitor their exit strategy," says Braier, VP of Mergers & Acquisitions of Lakes Business Group in Pewaukee, WI. "Issues related to personal timing are often the leading decision factor for business owners, but one must always evaluate the position the company is currently in as well as where the industry is."
Many business owners who struggle with the idea of selling their business due to the fact that "everything is going great" need to understand that tends to be the best times to sell. Very few owners tend to think of selling their business in their best year ever. Yet, that is the time that they can leverage their business to its full potential and ask for top dollar in price.
"Buyers today are looking for the opportunity where the business is cash-flowing, there is management in place, and there still remains a good amount of growth opportunity," says Braier. "If a business is struggling and sales a declining, financing becomes more difficult and a seller will be forced to offer a significant amount of seller financing, which creates more risk for the seller." It comes back to the famous investment model "Buy Low and Sell High". The same holds true with businesses, which is the primary reason why all business owners should have an exit strategy in place and be ready, willing and able to execute it once they are on top.
Joe Braier was recently named the #7 Global Associate within the VR Business broker family. His Pewaukee office was ranked #1 in the world in 2011. Connect with VR Lakes Business Group on LinkedIn.