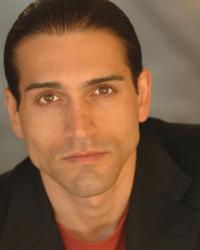 I have been fortunate enough to have some very giving film makers mentor me. The blog seems to be a great way to give back to the film making community and is especially good for new film makers on low budgets.
Los Angeles, CA (PRWEB) July 25, 2012
There is a new website designed for people who want to make a movie or video, but do not quite know where to start. FilmAndVideoProduction.net has recently introduced a free film making blog offering insightful strategies into film making and simple techniques to help people interested in video production learn how to make a movie. Whether you want to go to film school or just want to make a YouTube video, home video, or a video for your Facebook page, http://www.filmandvideoproduction.net has now made video production even easier with its free filmmaker's blog.
Film Crew author Nicholas George has recruited some other very talented filmmakers to contribute to the free Film Maker's Blog, including editor Claude Shires from Unreal Media based in Los Angeles, and Director De Veau Dunn, whom Nicholas has partnered with on various projects through San Diego based production company Endi Entertainment. Dunn has worked on hundreds of commercials, short films, pilots, and television shows, both in front of and behind the camera. When asked why he chose to be a contributor to the new film making blog, Dunn responded, "I have been fortunate enough to have some very giving film makers mentor me. The blog seems to be a great way to give back to the film making community and is especially good for new film makers on low budgets."
The new blog will help filmmakers to better understand the overall process in making a successful video from start to finish, as well as including time and money saving film making tips for people interested in video production. The film maker's blog is now live and offers help with such topics as Script formatting, Brainstorming, and how to make a movie from beginning to end. Visitors are invited to leave feedback or simply ask questions to the other filmmakers. If you are looking for a little insight into film making or just some free tips on video production the free filmmaker's blog may be just the place to start.
About Film Crew: Many reviewers consider Film Crew to be one of the best film making books available on Amazon.com for less than twenty-five dollars. A number of high schools and colleges from coast to coast have already adopted Film Crew for use as a filmmaking textbook in various video production and film making classes.
About Nicholas George: Nicholas George began his entertainment career at an early age as a working actor, in addition to writing sketch comedy and collaborating with other writers on several screenplays. While pursuing his performing arts degree, Nicholas developed a passion for the behind-the-scenes elements of film production, and began producing short films, commercials, and other independent film and video projects. Nicholas continues to contribute as an actor, writer, and producer on multiple projects in various stages of development. Nicholas has a reputation for not compromising the integrity of the creative process while maintaining a high standard of production value, and above all else always insisting on serving the story first!
About De Veau Dunn: De Veau Dunn started acting and writing in grade school; by his first year in college he had appeared in 22 commercials, including a Sunny Delight national that has become a YouTube cult classic. De Veau also appeared in 3 pilots and 2 television series, including one with Tom Arnold and a recurring role on the Emmy Award winning Ben Stiller show. It was at this time De Veau optioned his first screenplay, which included a clause for him to co-direct. De Veau sought to learn the art of directing and became a full time film major in San Diego, California. Through networking with other film makers De Veau managed to get together a budget for his first 16mm film CALL ME CRAZY in 2003, which was selected as the top short film in the San Diego's Celebration of Shorts festival. CALL ME CRAZY later went on to be featured in the San Diego Film Festival. Dunn has since won multiple audience choice awards for his short films including, MIC CHECK and LUNACHIC. Dunn recently created a miniseries called BANKING BAD, which chronicles a true story of a home loan applicant applying for a loan modification only to be asked for his own death certificate to complete the financial transaction.