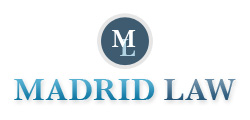 Creating reasonable doubt involved channeling all our efforts into finding ways to challenge the evidence against Mr. Resendez.
Houston, TX (PRWEB) July 25, 2012
Facing life imprisonment and a prosecution case fortified by eyewitnesses, a purported confession and medical evidence, R. Resendez steadfastly maintained his innocence in the death by strangulation of another man. A Harris County jury agreed with Mr. Resendez and Houston criminal defense lawyer Mario Madrid when it returned from its deliberations with a verdict of "not guilty."
According to court documents, the Harris County District Attorney's case [Case number 1228239; Harris County 228th District Court] supporting the murder charges included three eyewitnesses who claimed to have seen the accused fighting with the victim who was on the ground and unresponsive when the accused left the scene. Two other witnesses testified that Resendez confessed to killing the victim.
The evidence placing the defendant at the scene of the killing was bolstered by the testimony of the medical examiner establishing strangulation as the cause of death, court documents confirmed. The case against the defendant appeared so strong that courtroom observers gave little chance to the defense efforts to poke holes in the prosecution case.
"All it takes for an acquittal is creating a reasonable doubt in the mind of one juror," said criminal defense attorney Mario Madrid. "Creating reasonable doubt involved channeling all our efforts into finding ways to challenge the evidence against Mr. Resendez." The fact that the defendant never changed his account of the events helped his attorney prepare a defense strategy that would attack at what the prosecutor considered the strong points in the case against the defendant.
Defense attorney Mario Madrid challenged the credibility of the prosecution witnesses, raising issues of drugs, alcohol and a possible cover-up to weaken the prosecution's case against his client. Using DNA, hospital reports and the medical examiner's report, Houston attorney Mario Madrid raised issues and established a timeline of events that created reasonable doubt in the minds of the jurors.
About Houston Criminal Attorney Mario Madrid:
Mario Madrid is a Houston criminal defense attorney who is board certified as a criminal law specialist by the Texas Board of Legal Specialization. A member of the Texas Criminal Defense Lawyers Association and Harris County Criminal Lawyers Association, Mr. Madrid represents clients charged with all state and federal violations of the criminal law, including: capital murder charges, robbery, DWI, drug possession and theft. He also serves as an associate judge in the City of Houston Municipal Court.
Contact Information:
Mario Madrid
Madrid Law
(713) 877-9400