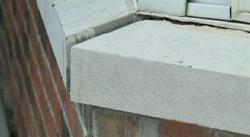 Whiteland, IN (PRWEB) July 25, 2012
The entire state of Indiana and much of the Midwest have been experiencing a severe drought causing environmental and foundation problems. As the soils surrounding homes dry up and shrink, air pockets form beneath the foundation causing foundation settling. Homeowners throughout the area are nervous about their home's shifting and are seeking out experts to fix this extreme damage.
Experts say the drought conditions can affect any home, the new, old, large, small or construction.
"We will get calls where homeowners hear a loud pop," John Clark, general manager at Indiana Foundation Service (IFS), told NBC News. "They'll explain that they've heard the house move."
Homes are moving and shifting because the soil surrounding the foundation is contracting due to the lack of rain. Physical signs of this settling are cracks along the outside foundation, inside on drywall, sticking windows, and doors that may be difficult to open and close. It is essential to recognize these signs as a result of this intense drought to "Ensure the structure is safe and save you big time cash," says Clark.
The specialists at IFS are trained and qualified foundation repair contractors. They are a proud member of the Foundation Supportworks, Inc. (FSI) Network, an international cooperative which consists of independently owned and operated experts located throughout the United States and Canada.
This connection allows IFS access to the most technologically advanced, patented, and warranted foundation repair products out there. For more information about the residential and commercial products and services offered by Indiana Foundation Service, contact them today. They also provide free, no-obligation estimates for homeowners in Indianapolis, Fort Wayne, Bloomington, to Muncie, Elkhart, Terre Haute, Lafayette,and all nearby areas.