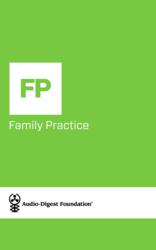 Glendale, CA (PRWEB) July 24, 2012
For Tuesday, July 24, 2012, Audio-Digest Foundation will be giving away the following Written Summaries on Amazon Kindle:
Anesthesiology CME: Opioids and the Patient With Chronic Pain to improve the management of chronic pain through the appropriate use of opioid medications.
Emergency Medicine CME: Posttraumatic Stress Disorder to improve the management of posttraumatic stress disorder (PTSD).
Family Medicine CME: The Diseased Liver: A Primary Care Perspective to improve the management of liver disease and hepatitis C.
Family Medicine CME: Women and Sex: A Review of Risks and Precautions to improve the management of sexually transmitted infections and the use of contraception in women with chronic medical conditions.
Gastroenterology CME: Providing Nutrition to provide adequate nutritional support for critically ill patients.
General Surgery CME: Laparoscopic Technique and Diverticular Disease to improve the surgical management of diverticular disease, with an emphasis on laparoscopic surgery.
Internal Medicine CME: Gender-specific Health Topics to improve the use of hormone therapy (HT) in women and to improve screening for prostate cancer (PC) in men.
Internal Medicine CME: Bone Health: Meeting the Clinical Challenge to improve the treatment of osteoporosis, the prevention of fractures in older men and women, and the management of vitamin D deficiency.
Neurology CME: Headache to improve the management of migraine headaches and treatment of headaches in the context of over-the-counter medications.
Obstetrics/Gynecology CME: Keeping Pace With Current Practice Trends to improve efficiency of gynecologic procedures through the use of office-based hysteroscopy and improve management of uterine fibroids.
Oncology CME: Bladder and Kidney Cancers to improve the management of bladder and kidney cancers.
Ophthalmology CME: Ocular Melanoma/Systemic Disease to improve the management of ocular melanoma and pediatric retinal disease.
Orthopaedics CME: Tendon And Bone trauma to improve the surgical management of tendon and bone trauma involving the hand, upper arm, shoulder, and spine.
Otolaryngology CME: Speaking and Hearing to improve the management of benign vocal fold (VF) lesions and the early detection and treatment of pediatric hearing loss.
Pediatrics CME: The Child in Pain to improve the evaluation and treatment of pediatric musculoskeletal pain syndrome.
Psychiatry CME: Bipolar Disorder/Obsessive-Compulsive Disorder to improve the management of bipolar disorder (BD) and obsessive-compulsive disorder (OCD).
Urology CME: Managing Urinary Problems to improve the management of lower urinary tract dysfunction.
Audio-Digest Foundation, the largest independent publisher of Continuing Medical Education in the world, records over 10,000 hours of lectures every year in anesthesiology, emergency medicine, family practice, gastroenterology, general surgery, internal medicine, neurology, obstetrics/gynecology, oncology, ophthalmology, orthopaedics, otolaryngology, pediatrics, psychology, and urology, chooses the most clinically relevant, and then edits them for clarity.
For 60 years, the global medical community of doctors, nurses, physician assistants, and other medical professionals around the world has subscribed to Audio-Digest specialty series in order to remain current in their specialties as well as to maintain their Continuing Education requirements with the most cutting-edge, independent, and unbiased continuing medical education (CME).
Long a technical innovator, Audio-Digest was the first to produce audio medical education programs and the first to produce in-car medical education. Currently, its subscription and annual products are available on CD and MP3, as well as iPhone, iPad, and Android apps.
According to Paul Angles, Internet Marketing Director for Audio-Digest Foundation, "Releasing our written summaries on Kindle allows our subscribers to take advantage of the portability and convenience of the Kindle, and lets non-subscribers and even patients learn more about specific conditions and treatments."
Because of its massive library of titles, Audio-Digest Foundation plans to release written summaries of its CME titles daily through August."