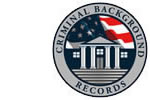 The reduction of risk within a company can maintain and increase profit, enhance a work environment and, subsequently, potentially increase productivity.
Waltham, MA (PRWEB) July 24, 2012
The background screening industry continues the challenge of understanding the recent Equal Employment Opportunity Commission's (EEOC) recent Strategic Enforcement Plan. Released in late April, the EEOC attempts to define and provide guidelines to hiring agencies and Human Resources Departments as pertains to the use and dissemination of criminal background histories and how those histories may adversely affect hiring practices and policies. As an overwhelming majority of employment background screening is conducted by a third party provider, the background industry's advocacy group, The National Association of Professional Background Screeners, commonly referred to as "NAPBS," has continued to look into this matter and provide its own guidance to background screening agencies.
Central to the argument NAPBS presents regards "Risk Mitigation" as well as safety, both for employees and employers. Risk mitigation is a core principle in background screening. The reduction of risk within a company can maintain and increase profit, enhance a work environment and, subsequently, potentially increase productivity. Often a single "bad" or ill-advised hire can be a tremendous detriment to a company.
NAPBS provides its members information on current events within the background screening industry and one of their most recent newsletters concerns, very specifically, EEOC Enforcement Guidance 915.002 (04/25/12). Their document states:
"Our concern has been, and remains, that the new guidance on the use of criminal history records will impede the ability of employers to continue to use criminal-background checks to make informed hiring decisions. We share the Commission's vision of ending employment discrimination and promoting equal opportunity in the workplace, and we believe that our mission and the Commission's charge under Title VII can be achieved simultaneously."
With risk mitigation and safety as a core theme in background screening, NAPBS strives to assist their members in staying informed on current changes in legislation, rules, and regulations, while maintaining and furthering a background screening company's ability to perform a function vital to their own clients and the people those clients serve. The NAPBS continues:
"... believe that criminal background checks are an important tool in protecting employees, volunteers and the public from workplace violence, injury, abuse, fraud and theft. Given our mission, our members and the clients we serve are concerned about enforcement initiatives that will have a negative impact on the ability of employers to continue to use criminal-background checks to make informed hiring decisions."
NAPBS is taking the approach that a thorough review and research period take place in the course of considering the changes advocated by the EEOC. NAPBS states very clearly that rather than "severely restrict" the use and application of criminal background records as a part of a pre-employment background check, the EEOC "should work with the background screening industry to educate members of the public to understand not only their rights to employment free of discrimination, but also to the fair and appropriate use of criminal history records."
There is considerable debate about whether or not criminal records are a basis of predicting recidivism, and the lack of complete research in regards to the "disparate impact caused by utilizing criminal record information in the hiring process." Initial studies suggest that the EEOC Guidance may make employment more difficult for certain groups of minorities. There is the thought that an employer's own bias may affect their approach to hiring more significantly if they are not utilizing criminal background records. In support of this theory NAPBS sites the following:
Using survey data from the Multi-city Study of Urban Inequality from over 3,000 establishments, Harry Holzer's 2006 study, Perceived Criminality, Criminal Background Checks, and the Racial Hiring Practices of Employers, 49 J. L. & Econ. 451 (2006), concluded that "employers who check criminal backgrounds are more likely to hire African American workers, especially men and this effect is stronger among those employers who report an aversion to hiring those with criminal records than among those who do not." Another 2009 study based on a survey of over 600 establishments found that "when employers do criminal background checks during hiring, the hiring rates of black men increase."
Two key thoughts emerge when one considers the actions of both the EEOC and the response from NAPBS.
1. There is an obvious need for further research in regards to the use of criminal background records and their overall effect on hiring, specific to race and minority status. Without fully understanding the situation at hand, it is all too easy to come to a solution that may actually have greater harm than good.
2. The legal complexities around background screening will continue to grow. More than ever it will become critical for companies and organizations to utilize a third-party background screening company for their screening needs.
A background check is an important tool in vetting new employees. There are key components and reports within a background check that make the process useful in making informed decisions about who to hire. Without the ability to utilize all reports and appropriate information will decrease the validity and, ultimately, the value of a background check. As risk mitigation and safety are central tenets of a background check, NOT using a criminal history greatly diminishes an employer's ability to make decisions in regards to the potential risk their employees may be exposed to in the work environment.
More so than ever utilizing a third-party background screening company that is up-to-date and knowledgeable of all current rules and regulations is critical. For more information in guiding one's hiring managers and HR departments contact CriminalBackgroundRecords.com.
CriminalBackgroundRecords.com is a full service background screening company utilizing the most current and state-of-the-art databases, as well as field researchers in order to provide the quickest, most current information available to Human Resources Departments. Setting up an account is quick and easy, and fully secure. To learn more contact bd(at)CriminalBackgroundRecords(dot)com.