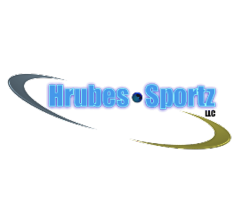 New Orleans, LA (PRWEB) July 24, 2012
While the MLB season is still under way, the approach of the NFL football and NBA basketball seasons are fast approaching. With that in mind Hrubes Sportz has every MLB, NFL, and NBA team available to choose from knowing this is the time of year customers search for products of their favorite team or teams.
Being from New Orleans, Hrubes Sportz being both Saints fans and Hornets fans, they understand being a loyal fan and wanting a collection to show their support. This is why they carry some of the most sought after products in these categories. One of their customer favorites in the New Orleans area is the team watch for both the New Orleans Saints and Hornets. With products in the range of NFL memorabilia, NBA watches, or MLB fan mats, customer have a wide selection to choose from to show their support for their favorite team and/or sport.
Hrubes Sportz would also like customers to note that this update to their inventory will take about one week to complete. "This is a time consuming process," says Hrubes Sportz owner Kyle Hrubes. "We want our customers to understand we take the time to make sure the descriptions and pictures are correct for their shopping experience." This update will increase their overall inventory to just fewer than five thousand (5,000) different products to choice from with plans for further expansion of all categories in the future.
Upon completion of this inventory update Hrubes Sportz will have a sale on all Fan Gear. Look for future news or visit their website, hrubessportz.com, to find out when. Customers also have the option of registering on their site to receive product updates, sales release, and special promotions via email.
Hrubes Sportz LLC was Founded in January 2012 by a young entrepreneur, Kyle Hrubes, a native of New Orleans who appreciates why Louisiana is called "Sportsman's Paradise. It is the goal of Hrubes Sportz to provide quality products at reasonable prices so you can maintain your active lifestyle. Whether you enjoy hitting the links, being on the water, hitting the trails, have a favorite sports team, or just a fan of sports in general we are here to provide you with anything you may desire. Visit http://www.hrubessportz.com