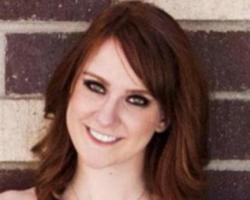 Jessica loved her work. For that reason, because she loved her work, she wasn't working.
New York, NY (PRWEB) July 25, 2012
In the most recent post on the N2ITIV Solutions website, MJ Gottlieb has posted an article entitled, "Why Aurora Victim Jessica Redfield Taught Me The Greatest Lesson I Ever Received About Business."
Clearly a bit choked up from the recent tragedy in Colorado, coupled with news the same day that a very close friend has inoperable brain cancer, Gottlieb took the weekend to write, what he considered to be one of the hardest articles he has ever written .
Gottlieb says, "In twenty-one years as an entrepreneur I have found the tragically consistent theme that most people tend to separate their business lives from their personal lives in a very damaging way, and I have been the poster child for this many times before."
Gottlieb points out that Jessica Redfield has taught him one of the greatest lessons he has ever received about business.
Gottlieb adds, "Statistically, work is one-third of our lives at the absolute minimum, the other third consists of whatever we do 'outside of work', and the remaining third is sleep. So, basically, our work, business, profession, whatever you want to call it, is 50% of our lives. I point this out because it is absolutely imperative that we have a passion for what we do professionally in order to truly love life the way Jessica did."
Gottlieb says he has used the phrase, 'if you love your work, you're not working' many times before when advising people on the importance of having a passion for what they do, though he admits he has not always practiced what he has preached.
"When I started my first business I was all passion and no business. Before I knew it, I was all business and no passion, and without passion there was no joy, no matter how big the paycheck. I have had many businesses, and what I can say for certain is that all of them were born from passion, however, each time, the more and more of a business it became, the less and less of a passion I seemed to have for it."
He points out that after just a few minutes looking at the pictures and comments on Jessica's Twitter page, he could tell that, though Jessica's job was to report all things hockey, it was clear that personally, she was hockey's #1 fan.
Gottlieb adds, "Jessica loved her work. For that reason, because she loved her work, she wasn't working."
Gottlieb goes on to say that rarely has he ever found a person who loves life and hates their work as people can't hate life half the day, and love life the second half, and then wake up and start hating life again. He states, "As emotional beings, it's not humanly possible. Even if we did, and we spent half of our lives hating life, we really would never know what it's like to truly love life. Certainly not the way Jessica seemed to at least."
Gottlieb strongly advises people to follow their passion in everything they do whether it's business or personal. He reminds people that, without life, there is no business, so it is paramount that they love their business and love their lives for every moment they have because, as he puts, "Like Jessica has taught us, we never know when it will be taken away."
To read the full article, click here.
N2ITIV SOLUTIONS, founded by MJ Gottlieb and Gary O'Neil, is a strategic consulting firm specializing in the implementation of creative business strategies to help aspiring entrepreneurs and small businesses increase their brand awareness and monetize their businesses online.