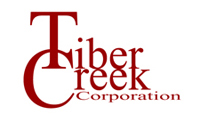 Beverly Hills, CA (PRWEB) July 23, 2012
Tiber Creek Corporation recently launched its worldwide campaign to inform the business community that a private company can go public without reverse mergers and shell companies. This has resulted in a large response from people asking how do companies go public. Most inquires centered around wanting to know the process and various methods for going public. A company does not have to do a reverse merger with a shell company in order to become a public company. They can avoid reverse mergers and reverse listings also called a back door listing by filing an S-1 Registration Statement with the SEC (Securities and Exchange Commission).
Tiber Creek alerts CEOs (Chief Executive Officers), CFOs (Chief Financial Officers) and business owners, including start ups, that companies often go public without a public shell company. The other two methods of going public are the IPO or Initial Public Offering and DPO or Direct Public Offering. With the IPO and also with DPO's (Direct Public Offerings) a company can file a form S-1 Registration Statement with the SEC (Securities and Exchange Commission). The major distinction is that an IPO or an initial public offering is usually backed by an investment bank while a DPO is not. Generally a company must have significant revenues and earnings to launch an IPO. However Tiber Creek asserts that any company can go public, even startups without large revenues and earnings these companies can go public without an underwriter. When going public utilizing direct public offerings a business does not have a Finra (Financial Industry Regulatory Authority) Investment Bank raising money.
Tiber Creek Corporation advocates avoiding reverse mergers or a backdoor listing with shell companies and to do a Direct Public Offering. Many companies go public and avoid reverse mergers. Many companies will do a self registration with the SEC and use Direct Public Offerings as a way to go public. This will allow a company to avoid a reverse listing. Many companies don't want to do reverse listings or reverse mergers for a variety of reasons such as there may be risks involved with employing a public shell corporation depending on how financially clean the shell is. This is why it is usually better to avoid reverse acquisitions with shell companies. Tiber Creek Corporation can take a business public with out a reverse merger or a reverse acquisition.
No matter what method a company ultimately chooses to utilize when going public it's important to have a strong, experienced management team in place. The president of Tiber Creek is a securities attorney who has years of experience negotiating the maze of rules and regulations of the going public process. Tiber Creek pledges to continue taking companies public and reaffirms that going public is a viable option for companies seeking increased status, regardless of their size or earnings. Decision makers seeking more information on going public are encouraged to contact Tiber Creek for a free consultation and detailed reports on the going public process.
About Our Firm:
We assist Companies in Going Public. We can help even a small company go public. We can take a company public without reverse mergers and public shell companies.
For a free report on "How Your Company Can Go Public" please contact us:
+
Tiber Creek Corporation
Frank Roberson
Tele: 310 888 1870
Frank(dot)roberson(at)tcc5(dot)com
www(dot)tcc5(dot)com