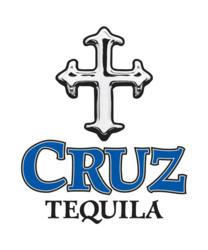 "We are excited to add award-winning CRUZ Tequila to the Trinchero Family Estates portfolio," Bob Torkelson, President and COO of TFE commented.
St. Helena, CA (PRWEB) July 24, 2012
Today, on National Tequila Day, Trinchero Family Estates (TFE), the Napa Valley-based, leading family-owned wine company known for its distinct wine brands such as Trinchero Napa Valley, Ménage à Trois, Napa Cellars, and Sutter Home, announced the addition of CRUZ Tequila to its portfolio.
CRUZ Tequila was developed in 2005 by three graduates of Arizona State University – Todd Nelson and brothers Saulo and Joseph Pep Katcher, both of whom were born and whose family has deep roots in Jalisco, Mexico. The trio set out to create a uniquely smooth, delicate flavor with a quality refined enough for sipping. The result was 14 time, award-winning CRUZ Tequila, which is made from estate grown 100% pure blue agave from the highlands of the Los Altos region of Jalisco, Mexico.
CRUZ Tequila is bottled in hand-numbered artisan blown glass bottles, with an eye-catching solid metal cross on the face of the bottle and metal raised profile cross cap, and is made from 100% recycled glass and aluminum.
With the addition of spirits to TFE's impressive wine portfolio, a new division, TNS Brands, has been created to include dedicated spirits sales and marketing resources. TFE will begin limited distribution of CRUZ Silver and Reposado Tequila through its national distribution channels in early August.
The production of 100% Blue Weber Agave Tequila increased from 26.5 million Liters in 2001 to 155.3 million Liters in 2011. Since 1995 overall tequila production has more than doubled.* The United States now consumes more tequila than Mexico, and the Margarita is currently the most popular cocktail.
"We are excited to add award-winning CRUZ Tequila to the Trinchero Family Estates portfolio," Bob Torkelson, President and COO of TFE commented. "As a family-owned business, we have stayed true to our commitment to providing quality products that our consumers want. Trinchero Family Estates started with a single winery in St. Helena, California and now has wines from Argentina, Australia, Chile, France, Italy, and Spain. As the demand for spirits — and specifically tequila — continues to grow, we feel the timing is right to expand into this important market."
CRUZ Tequila founder Todd Nelson added, "We are confident that with Trinchero Family Estates' extensive relationships with restaurants and retailers, even more consumers will be able to experience and enjoy CRUZ Tequila. While CRUZ is one of the finest sipping tequilas on the market, it will also appeal to mixologists as the cocktail craze continues to explode. CRUZ is the perfect tequila for creative margaritas and innovative cocktails such as the CRUZ Bloody Maria, CRUZ Paloma and the CRUZ Skinny Margarita."
For additional information or for high-res images, contact the TFE PR team at nfeeley@tfewines.com or cabazia@tfewines.com.
*June 2012 issue of Tequila Spectator
Trinchero Family Estates ("TFE") is wholly owned and operated by the Trinchero family, Napa Valley vintners since 1948. The company produces more than 28 brands of wine including Sutter Home, Trinchero Napa Valley, Main Street, Napa Cellars, Terra d'Oro, Montevina, Trinity Oaks, Folie à Deux, Ménage à Trois, and the number one alcohol-removed wine, Fre. TFE also markets and sells Angove Family Winemakers; Doña Paula and Carmen from South America; Shatter from France; Joel Gott Wines; and Bandit, Newman's Own and The Show from the Three Thieves. Visit http://www.tfewines.com or to learn more.
Contacts:
Nora Feeley, Public Relations Director
707-963-5928 ext. 2160 / Cell 707-889-7692
nfeeley (at) tfewines (dot) com
Carissa Abazia, Public Relations Specialist
707-963-5928 ext. 2610 / Cell 707-321-7019
cabazia (at) tfewines (dot) com