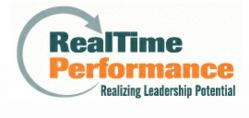 SEATTLE, WA (PRWEB) July 24, 2012
Ouellette & Associates and RealTime Performance today announced the presentation of Marriott's IT Career Journey Online at the SALT conference taking place in Reston, VA.
This presentation will be made by John Hart, Director of Learning Strategy and Innovation, who will profile Marriott International.
He will be joined by O&A partner RealTime Performance's Sean Murray, co-developer of the IT Skill Builder competency assessment and development tool.
According to O&A chief executive officer and president Dan Roberts, "This is a unique opportunity for IT and HR leaders to learn from Marriott's experience and success supporting the career and personal development of their IT associates at every level. Marriott is applying many innovative practices and attendees are going to benefit greatly from learning about their holistic approach to talent management and development, competency assessment, and employee engagement."
Sean Murray added, "Marriott is leading the way in helping IT professionals gain the skills and experience necessary to succeed in today's fast-moving IT workplace. Navigating career choices in IT has always been rife with challenges, but the Career Journey Online really helps employees at every step of the way, and the end result is more engaged, more aligned and more productive employees."
Marriott, recently recognized as one of the 100 Best Places to work in IT, is highly regarded for their talent and career development initiatives. Their IT transformation and culture change initiatives were also profiled in O&A's latest book, Unleashing the Power of IT.
Join John Hart and Sean Murray for this thought leadership presentation on August 17, 2012 at the Hyatt Regency Reston Hotel. Please visit their website at:
About RealTime Performance
Founded in 1999, RealTime Performance delivers online training products to develop company leaders. The products enable companies to cost-effectively assess leadership skills, make targeted recommendations for performance improvement and empower employees to create and share development plans to achieve business goals. The company's flagship Web-based training product, Inspire, provides a self-directed means for employees to manage their career development, giving them access to knowledge and skills at the "point of need." For more information, visit http://www.salt.org/dc/washingtonP.asp?pn=washington.
Sean Murray
206.749.9000 x21
seanm(at)realtimeperformance(dot)com
Adriana Saldana
HRmarketer.com
831.722.9910
asaldana(at)hrmarketer(dot)com
###
This press release was distributed through PR Web by Human Resources Marketer (HR Marketer: http://www.HRmarketer.com) on behalf of the company listed above.