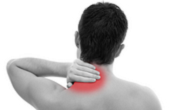 Massage therapy can often elevate or relieve a wide variety of headaches even migraines
Commack, New York (PRWEB) July 29, 2012
Marla Kaplan and her staff of Licensed Massage Therapists are now offering complimentary evaluations to address chronic headaches with Trigger Point Therapy, a type of manual therapy. Many headaches are caused by trigger points in the neck and head.
"Many clients tell us what causes their headaches," states Marla Kaplan, Licensed Massage Therapist, "sinuses, food, coffee, odors, hunger, lack of sleep -- the list goes on." But, how do these irritants cause headaches. That is, what actually mediates the pain, or makes a link between the causal factor and the pain itself. Obviously there is still much information missing. But very often, the pain itself comes from trigger points in the neck and head. And pain from trigger points in the neck and head can often be relieved. The company is now offering complimentary evaluations. Ms. Kaplan's company specializes in Medical Massage Therapy and has noticed an increase in headache complaints.
There are three categories of headache people (oversimplifying): severe headache people, ordinary headache people, and no headache people:
No headache people may have very tight, even painful, muscles in their necks, but they seldom if ever get headaches.
Ordinary headache people are people who get a headache now and then -- which is seldom severe enough to interfere significantly with work or activities, and which usually responds to over-the-counter pain relievers.
Severe headache people suffer tremendously. Not only do they suffer from the pain of the headaches, which is often disabling, but they suffer from loss of work, loss of the pleasure of leisure activities, and sometimes difficulty dealing with the impatience of others who don't understand what they're going through.
Medical authorities have studied and categorized severe headaches, from Cluster headaches to Migraine headaches. Ms. Kaplan states that "Medical Massage Therapy can often elevate or relieve a wide variety of headaches even migraines." Whatever regimen a patient's physician may prescribe, massage therapy (particularly along the lines of neuromuscular or trigger point work, ) is also well worth a try.
Soft-tissue pain can mimic the symptoms of many disorders, and can also contribute to pain from other causes. Hands On HealthCare Massage Therapy recommends that people not engage in self-diagnosis. A proper diagnosis is key to fixing the problem.
Hands On HealthCare Massage Therapy and Wellness Day Spa has been serving the Commack Community since 2000. The company is a recognized leader in Advanced Medical Massage in Suffolk County, Long Island. specializing in pain, injury and disease. Modalities include Pre-Natal and Post-Natal Massage, Sports Massage, Trigger Point Therapy, Myofascial Release, Manual Lymph Drainage and much more. In addition, we offer spa treatments that include facials, skincare and signature body treatments. Hands On has an extensive Couples Spa Date Menu and Spa Party packages available for both on and off-site. Mobile services include bringing the day spa to your doorstep at home, venue or corporate function. Common events include Bachelorette Parties, Showers, Birthdays, Bar and Bat Mitzvahs, Sweet 16 Corporate Events and functions. Hands On HealthCare Massage Therapy's Licensed Massage Therapists and Estheticians provide clients with the ultimate experience in attention, service and care.
Hands On HealthCare Massage Therapy and Wellness Day Spa
Marla Kaplan-Pelle, Licenced Massage Therapist, Certified Lymphatic Therapist, Director
208 Commack Road, Commack, NY 11725
631.462.4263