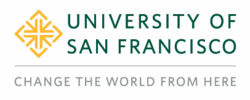 San Francisco, CA (PRWEB) July 24, 2012
The Silicon Valley Venture Capitalist Confidence Index® for the second quarter of 2012, based on a June 2012 survey of 30 San Francisco Bay Area venture capitalists, registered 3.47 on a 5 point scale (with 5 indicating high confidence and 1 indicating low confidence.) This quarter's index fell back from the previous quarter's sharp rise in confidence and reading of 3.79.
This is the 34th consecutive quarterly survey and research report and, thus, provides unique quantitative and qualitative trend data and analysis on the confidence of Silicon Valley VCs in the future high-growth entrepreneurial environment. Mark Cannice, professor of entrepreneurship and innovation with the University of San Francisco (USF) School of Management, authors the research study each quarter.
In the new report, Cannice states, "Macro issues such as the fate of Europe, regulatory constraints in the life science arena, and disappointment in the Facebook IPO overshadowed a steady confidence in the positive technology trends (e.g. cloud, mobile, social) that are centered in the Valley." For example, one of the study's respondents, Elton Sherwin of Ridgewood Capital, asserted that as start-ups conduct business internationally more now than in years past, this slow down overseas (in Europe and China) will affect start-up firms more than previously. With regard to the life sciences, Gerard van Hamel Platerink of Accuitive Medical Ventures indicated, "Continuing regulatory challenges along with a tough financing environment is causing investors to focus on existing deals rather than new investments." Meanwhile, Venky Ganesan of Globespan Capital Partners pointed out, "The Facebook IPO might have flopped, but the disruptive trends around mobile, cloud, and social remain very much intact."
Professor Cannice concluded the report stating, "Despite the macroeconomic and regulatory constraints that ruled the day in Q2, the projection of a more welcoming exit market, and continued focus on technological, market, and business model innovation points to a brighter outcome for the balance of 2012."
In related research on China Venture Capitalist confidence, Cannice and his co-author, Ling Ding, found confidence among VCs in China plummeted to a historic low in Q2 due in part to macro economic uncertainty and continued high valuations.
Please contact Anne-Marie Devine at abdevine(at)usfca(dot)edu for the complete Q2 2012 Silicon Valley VC Confidence report.