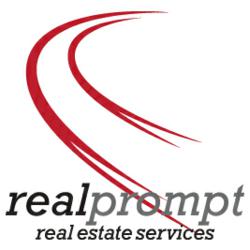 Our dedicated staff continues to inspire and educate real estate agents and brokers from all across the country
Phoenix, AZ (PRWEB) July 24, 2012
RealPrompt, home of Program HR 3648, a nationwide program which provides free foreclosure prevention solutions to distressed homeowners, adds seven new hires to meet increasing demands of short sales.
"RealPrompt has experienced significant growth within the last six months. Not only do we look to hire the best, but we look to partner with the best. Our dedicated staff continues to inspire and educate real estate agents and brokers from all across the country," said Jeremy Bowman, Co-Founder & President of RealPrompt.
RealPrompt is a Phoenix-based company, which provides free short sale processing, exclusive leads, comprehensive training, one-on-one coaching, and direct response marketing materials to licensed real estate agents and brokers. RealPrompt and Program HR 3648 have enabled thousands of real estate agents to be the solution for thousands of distressed homeowners.
"Whether you're new to the real estate industry or a seasoned agent or broker you will receive exceptional customer service. We guide our partners step-by-step on exactly what to do, so there is no guesswork involved," said Woods Davis, Vice President of Marketing for RealPrompt.
Joining RealPrompt includes Kimberly Arch, Short Sale Assistant; Cynthia Berumen, Partner Support Specialist; Jennette Fisher, Leads & Partner Support Specialist; Mauricio Gonzalez, Film & Video Production Assistant; Colleen Saunders, Partner Support Specialist; Mimi Smith, Partner Support Specialist; and Keshia Tate, Simplicity Specialist.
About RealPrompt
RealPrompt Real Estate Services (Chandler, AZ) is an innovative short sale servicer that has revolutionized a free nationwide program which provides real estate agents and brokers with exclusive leads, tools, technology, training, assistance and short sale processing to help distressed homeowners avoid foreclosure. Through its two main divisions Program HR 3648 and TruDocs, RealPrompt has helped over 4,000 homeowners find alternative solutions to foreclosure. For more information, visit RealPrompt.com or call 1.800.915.1988.