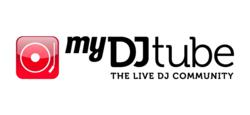 We're already hard at work on new updates and major new features, which will ultimately offer even more value to our members.
Vancouver, British Columbia (PRWEB) July 24, 2012
MyDJTube.com was designed to bring DJs and their fans together, via one-of-a-kind online technology and social sharing features. Just over a month into its existence, MyDJTube.com has accomplished that goal and then some. The site, which debuted in June, reports that its first month exceeded all expectations—and that new developments are in the works to appeal to an even greater range of music lovers, while offering increased value to the DJs and the fans alike.
Brandon Lam, the founder and developer of MyDJTube.com, says the online music community's celebratory launch, and the related promotions, delivered remarkable success. "When the site first debuted, our goal was to bring together as many DJs and fans as possible, providing them with ways to connect and to share music together," enthuses Lam. "As such, we offered the first 100 DJs who joined our site with lifetime memberships, a one-time deal that will never be offered again. Astonishingly, those first 100 memberships were snatched up in just 22 minutes, a major vote of confidence in what we're trying to do with MyDJTube.com."
This successful promotion is not the only sign that DJs and fans have taken an instant liking to the site. In addition to the sheer volume of participants, the ratio of DJs to fans has also made Lam happy. "About one-third of our members are DJs, who have paid for memberships that enable them to upload and stream their music to fans all over the world," says Lam. "The rest of our community is made up of fans, whose free membership allows them to connect with their favorite DJs in unprecedented ways. For us, this ratio is absolutely optimal."
MyDJTube.com's members—including DJs and music fans alike—are just as excited about the site as Lam is. The groundbreaking music collective has already received a number of rave reviews and positive endorsements from its members, including one DJ who calls the site "mind blowing." Another user says simply, "I've been waiting for a site like this!"
If the first month has been a huge success for MyDJTube.com, however, Lam is hardly resting on his laurels. "It's wonderful to pause and look back over this exciting first month, but there is too much work to do for us to stand still for long," he comments. "We're already hard at work on new updates and major new features, which will ultimately offer even more value to our members."
Lam says that in addition to some major new software upgrades and social sharing features, MyDJTube.com has some other big happenings on the horizon. "We have been contacted by some big-name partners, whose support of the community could truly push it to the next level," he affirms. "Additionally, we are integrating an affiliate program into the site, allowing for the generation of regular monthly revenues."
Ultimately, though, the focus of MyDJTube.com remains on providing a platform for music-lovers of all stripes to connect with one another. "For DJs, there is still no site out there that provides the kind of inventive live-streaming and music uploading features that MyDJTube.com offers," says Lam. "As far as music-lovers go, the site delivers unparalleled access to the best DJs in the world, something our first-month membership figures make clear."
ABOUT:
MyDJTube.com is an innovative social network designed to showcase the best features of Facebook, YouTube, and MySpace, but with DJ music always at its core. The site's mission is to unite DJs and eager music fans. DJs are offered live streaming services and online music management tools, perfect for building their following and generating new fans. Listeners, meanwhile, are given an ideal way to sample new artists and discover new favorites. MyDJTube.com was founded in 2012 by Brandon Lam, and is accessible at http://www.mydjtube.com.
# # #