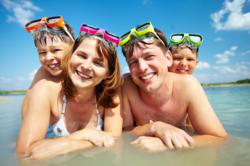 Otel.com makes it easy to find hotels and arrange accommodation
(PRWEB) July 24, 2012
For those who want to travel to –Barcelona, its worth bearing in mind that Barcelona is one of the most popular and largest cities in Spain. The history of Barcelona dates back at least 2,000 years having originally been called Barcino which the mythological Hercules and the historical Hamilcar Barca founded.
In 1992, Barcelona gained fame thanks to fact that it hosted the Olympic Games and since then it has continued to attract great numbers of visitors from all around the world. Visitors are attracted to Barcelona for its beautiful historic places as well as its annual festivals. The main festival is Festes de la Merce which features the highest human tower, wooden giants, fireworks and live music. To see the city from above and get a bird eyes view, visitors flock to the Harbour Cable Car.
The landmarks of Sagrada Familia, Casa Milai Casa Batllo and Park Guell are well-known Gaudi masterpieces which must be seen to be believed.
Summer is a good time to visit Barcelona, especially in August, when the heat of the city keeps visitors a little lower and hotels tend to lower their rates during this period. Otel.com provides a selection of hotels that have the best summer hotel deals in Barcelona. The W Barcelona Hotel is a 4 star hotel in Barcelona which is close to city centre and the famous landmarks of Plaza Catalunya, Las Ramblas and Cathedral Barcelona. This particular hotel offers some special summer hotel deals. In our mind, this is a good choice of hotel for your Barcelona stay.
Paris is the cosmopolitan capital of France with 2.5 million citizens and is probably one of the most beautiful and romantic city's in all of Europe. Paris has become favorite destination for visitors due to its landmarks such as the Eiffel Tower, the Arc de Triomphe, the Notre-Dame Cathedral, and the Louvre. With its sightseeing, restaurants and nightlife the summer is a good time to stay and explore the city. Otel.com also has a good selection of summer hotel deals in Paris.The Sofitel Paris La Defense Centre Hotel was built in 1987 and is a popular 5 star hotel, while the hotel is out of the city centre; there are good public transport options.
Orlando, "The Beautiful City", is a huge and well-known city with its theme parks such as Walt Disney World. Wonderful attractions including foundation at Lake Eola Park, SeaWorld Orlando, Universal Orlando, Arboretum and Wet 'N Wild associate with Orlando.
Orlando has a lot to offer the holiday makers and families especially list Orlando as one of their favourite destinations. There are a range of hotel options in Orlando and otel.com has an excellent choice of hotel deals and offers. The Quality Inn Plaza Hote l in Rodeo Drive is an affordable option and a good base from which to explore all that Orlando has to offer. There has never been a better time to visit Orlando with its great hotel summer deals.
Amsterdam, the capital city of Netherlands, is a top destination in Europe. Amsterdam is a small city with a wealth of culture, history and entertainment. New Church, Red Light District and the Old Jewish Quarter, the Van Gogh Museum and Albert Cuyp Market are famous places to go and see. The Canal Ring called as "UNESCO World Heritage site" features The Museum of the Canals as well as Anne Franks House. When it comes to its cultural and art activities, Amsterdam hosts a wide range of festivals throughout the year. Otel.com makes it easy to find hotels and arrange accommodation in Amsterdam. There is a splashing summer hotel deal for the Amstel Botel. This boat offers a novel opportunity to stay afloat. It is quite an experience and gives the opportunity to experience Amsterdam on the river.