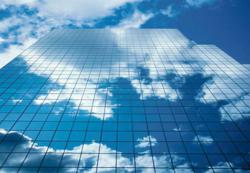 You don't hide your money under the mattress, so why store priceless corporate data in your own back room?
London, UK (PRWEB UK) 27 July 2012
Netpremacy Global Services provides their 5 important facts about the cloud:
Competitive advantage
The average company spends 80% of its IT budget on maintaining its existing IT infrastructure (Gartner, 2011). Cloud computing revolutionizes how a company maintains its IT infrastructure. By shifting tasks previously performed locally into the cloud IT teams are free to act as a strategic asset. How? Because they will spend less time just keeping the wheels turning.
A more flexible way to run a company
Cloud computing changes the way companies works across the board – not just IT. Savings start by costs that rise and fall in direct correlation with when they are needed. Increased flexibility and scalability in every department will enable CIO's to swiftly react to opportunities or threats as they occur…
Improve productivity
Considering that everything runs of the Internet, employees do not need to be in the same room. They can hold virtual meetings from all four corners of the world, edit shared presentations via their mobile devices, even stay at home with poorly children and still be productive!

+50% potential gains in employee productivity*
+15% increased success rates of product and service innovations**
+10% contribution to corporate revenue growth**
-35% annual reduction in total IT costs*
-10% reduction in operational and supply chain costs**
Results of Google survey on existing customers, 2011
McKinsey Quarterly, The Rise of the Networked Enterprise: Dec 2010
Security in the hands of security experts
Cloud solutions employ the latest technologies, highest standards of scrutiny and leading security experts to protect company data. Economies of scale allows for continuous auditing, investment and innovation. In theory, public clouds are harder to breach from the outside and less likely to fail from internal errors. "You don't hide your money under the mattress, so why store priceless corporate data in your own back room" (Google, 2012).
Google = experience
More than 5 million businesses trust Google with their sensitive data and rely on their commitment to continuous innovation. Google Apps means:

Total mobility, collaboration – form anywhere, at any time, on any device
Faster access to innovation – continuous upgrades, at no extra cost
Improved reliability with unrivalled data security
Flexibility and control, scale requirements rapidly as an organisation grows
Proven 307% ROI with payback on investment in just seven months*
Forrester, Measuring the Total Economic Impact of Google Apps, November 2010.
Cloud computing, it's not just an IT thing.
AppsCare®, Google Enterprise Premier Partner (powered by Netpremacy Global Services) is a world leader in cloud services provisions, supporting over 2500 customers in 33 countries. Their fortnightly newsletter provides latest industry news, tips and 'how to' features and useful information about Cloud computing, to subscribe to their mailing list click here.
With thanks to Google.
Follow @AppsCare | Follow @Netpremacy