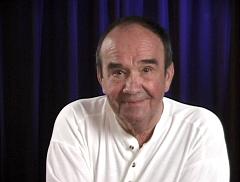 And this entire training is to show you that the nature of your mind is one of joy and happiness
Wisconsin Dells, WI (PRWEB) July 24, 2012
With the rapid approach of International Forgiveness Week and Weekend of Perfect Peace (September 14 – 23, 2012), A Course In Miracles International today highlights a video presentation by the Master Teacher of A Course In Miracles, as highly recommended viewing for all who are genuinely determined to experience the incomparable joy and peace of true forgiveness.
The video, available for viewing and download at the website, http://www.themasterteacher.tv, is entitled "What is Forgiveness?" and is part of the Illuminate Mind Training series of videos, a series which focuses on the lessons of the workbook of A Course In Miracles and offers an invitation to an immediate contact with the Singular Power of the Reality of Eternal Life, through the individual application of the psychology of self-responsibility and the practice of the art of forgiveness.
In the presentation, the Master Teacher, functioning wholly as an unceasing reminder of our Divine inheritance, says, "And this entire training is to show you that the nature of your mind is one of joy and happiness, that you have been ordained through an ancient promise that we gave to God in our sojourn into time that we would return, and that just for a moment was lost within the fabric of our own memory patterns. And it's coming back to us now, and the practice is one of forgiveness."
Master Teacher continues, saying, "So what is forgiveness? This moment. What is forgiveness? The realization of your own perfection. What is forgiveness? The sharing of the loss of all of the conflict that we originally held in our determination to stay separate from each other, a coming together, a merging through love in the joy of the experience of our own wholeness, which we will share with each other at the end of this time episode."
To view or download a free copy of the video "What Is Forgiveness?" go to http://www.themasterteacher.tv/members/catalogue/mindtraining.htm and click the corresponding link in the list of titles. Free membership of the site is required.
International Forgiveness Week and the Weekend of Perfect Peace will be observed worldwide on September 14 – 23, 2012.
For the ten days, A Course In Miracles International will hold special celebration events at the Miracles Healing Center in Wisconsin Dells, WI and in affiliate centers around the world.
For more information about all planned events, and how you can participate, visit http://www.forgivenessweek.org/events.php.