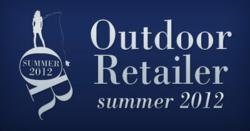 Outdoor Retailer is the perfect opportunity for us to try something different and see how our customers respond.
(PRWEB) July 25, 2012
LiveOutThere.com, Canada's leading online outdoor retailer, has launched an entertaining new Facebook application dubbed "Battle Grande: The Burrito Bites Back". The application combines several fun, interactive online tools to support a burrito-eating competition that LiveOutThere.com is hosting on August 2nd, 2012 in Salt Lake City, Utah during the Summer Outdoor Retailer trade show.
This unconventional competition pits representatives from several of the most recognizable outdoor apparel brands against one another to see who can eat an enormous 4.5 lb. burrito. This season, the competitors will include participants from The North Face, Lole, Marmot, Smartwool as well as the event hosts own Colin Matthews, who will be making his fourth attempt at the aforementioned burrito.
The Battle Grande Facebook application allows users to upload a photo of their face and use it to transform themselves into a "Burrito Bandit" by dressing the photo up with accessories such as a Mariachi jacket, a Chihuahua, moustaches and more; all set against a desert backdrop. Following this transformation, users can share the photo with friends and family through Facebook, Twitter or email and be entered to win $1,000 in outdoor gear from LiveOutThere.com. In addition, uses will be able to place votes for competitors from each of the participating brands to gain entry for additional prizes.
"This is the first time Live Out There has created a dedicated social media application to promote an event and we couldn't be more excited with the early results. We are always looking for new ways to stay in touch with our social network followers, and this is the perfect opportunity to try something different and see how our customers respond," says David Nagy, VP of Marketing for LiveOutThere.com. He adds, "Our business partners have also been great supporters of this event, so to get participation from such notable athletes and personalities like the president of Smartwool and the Sales Manager of Marmot is a real treat."
The application launch comes in advance of the bi-annual Outdoor Retailer show held from August 2 – 5th in Salt Lake City, Utah. Outdoor Retailer is akin to Fashion Week in the outdoor industry and LiveOutThere.com is active throughout the weekend providing live updates, gear reviews and prize giveaways to their Fans and customers.
Live Out There (http://www.liveoutthere.com) is an independent Canadian online outdoor retailer. Operating since 2009, Live Out There.com serves all of Canada, selling high-end outdoor apparel brands such as The North Face, Mountain Hardwear, Outdoor Research, Arc'teryx, Marmot, Columbia, and Icebreaker.