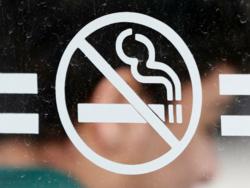 (PRWEB) July 25, 2012
City of Atlanta published a news release "Atlanta City Council bans smoking in city parks" on July 16, 2012. In an 11-1 vote, the Atlanta City Council approved an ordinance prohibiting smoking in city parks. The measure states that violators face up to a $1,000 fine, and could even go to jail for six months or be forced into community service.
On July 24, IECMA interviewed some citizens in Atlanta. Most of them see this as the biggest news, especially heavy smokers. Mr. Andy is a smoker for over 20 years who lives in downtown Atlanta. "There will be fewer places where people can smoke freely later on. At home, my wife and son suffer from the danger of second hand smoke; while outside, smoking bans restrict me. Maybe I can only smoke in a toilet. Otherwise, I have to quit smoking or pay the penalty. I have heard that electronic cigarettes are helpful to quit smoking, and some old friends of mine have succeeded by using them. I'm planning to buy one electronic cigarette starter kit for a try. " Andy sighed.
When asked about electronic cigarettes, Andre, the Sales Director of KIMREE which is the largest electronic cigarettes OEM factory in the world, said, "Electronic cigarettes have been quite popular in Europe and America. As substitutes for traditional cigarettes, electronic cigarettes are not included in smoking bans, and can be enjoyed freely on many occasions. Especially, in countries like the United Kingdom, electronic cigarettes are legal. From the beginning of establishment, KIMREE has set up 'To be a respected industrial leader who provides customers with healthy and high quality products' as our vision. Adhering to 'quality first' policy, KIMREE has provided for the global 20 large electronic cigarette brands with the best electronic cigarette OEM service."
As for saying that electronic cigarettes help quitting smoke, the CEO of IECMA (International Electronic Cigarette Manufacturer Association), James said, "Electronic cigarettes adopt the internationally commonly used Nicotine Replacement Therapy, that is to say they gradually reduce the amount of nicotine inhalation. According to incomplete statistics, electronic cigarettes are the most helpful in various products using Nicotine Replacement Therapy. Besides adopting Nicotine Replacement Therapy, electronic cigarettes don't change the smokers' habitual behavior, which is the biggest advantage of them. It's significant to smokers, since many of them fail to quit smoking because they cannot get rid of this habitual behavior."