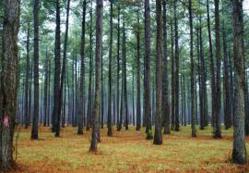 Forestry @ ScienceAlerts.com
Bad Honnef, Germany (PRWEB) July 25, 2012
ScienceAlerts.com is an Forestry Sciences Social Network to discover and share scholarly content in in the basic and applied sciences of agriculture, biology, environment, forestry, geography and health. Up to now, 19,853 members have signed up and have actively contributed 955,361 posts to the site. The latest additions to the site are aggregated on the frontpage as well as in an ScienceAlerts RSS Feed. The new Forestry Sciences category currently features 12,013 stories exclusively selected from 29 scientific forestry publishing sources.
ScienceAlerts.com's Forestry Sciences Category covers the cultivation, maintenance, and development of forests. It currently contains 12,013 stories selected from 29 scholarly forestry sciences journals. This category also provides a Forestry Sciences RSS feed which is one of the best and most popular ways of staying up to date with the latest news in this science discipline. One of the latest articles investigates the genetic variation in seedlings of two Turkish Abies species. Seedling mortality was higher in Trojan fir (Abies equi-trojani) compared to Turkish fir (Abies bornmuelleriana) and mortality in both species varied by geographic origin, decreasing from west to east. Terminal and lateral branch bud break were also under strong genetic control. encouraging ongoing tree improvement efforts in North America and Europe to develop planting stock for the Christmas tree industry. Another newly included article presents results of a meta-analysis of consumer's willingness-to-pay (WTP) premiums for certified wood products. These indicate that frequently purchased wood products and wood products with lower base prices tend to capture higher percentage premiums and that reported WTP estimates have, consequently, increased in recent years. The category also features an article analyzing actors' power and interests affecting biodiversity in community forestry in Namibia. Following analysis of the biodiversity of 14 community forests in Namibia, the authors of this article conclude that biodiversity in community forestry depends on the interests of powerful actors who use their power to achieve a positive outcome for biodiversity.
ScienceAlerts.com's review process is partly automated and partly manual to rigorously ensure that only relevant content is featured on the site. Since new science content is discovered in real-time, the delay between original publication and appearance at ScienceAlerts.com is usually only minutes. ScienceAlerts.com includes a search feature to retrieve specific titles or keywords from its' database. In addition, it suggests up to ten related articles for each article selected. The site also maintains the new Twitter account @Science_Alerts.