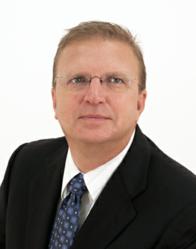 New Freedom, PA (PRWEB) July 24, 2012
Mr. Shuman, who had been AVP Finance, Facility Services at Aramark Corporation will be in charge of all financial management matters related to the ongoing operation of Oakworks, Inc. As CFO, Mr. Shuman will provide both operational and programmatic support to the organization. He will supervise the finance unit and act as chief financial spokesperson. In his new position, Mr. Shuman will report directly to the Chief Executive Officer (CEO) Jeff Riach, assisting him directly on all strategic and tactical matters as they relate to budget management, cost benefit analysis, forecasting needs and the ongoing financial management of Oakworks, Inc.
Before joining Oakworks, Mr. Shuman oversaw the Financial Operations for Aramark's Facility Services Group, focusing, as a partner, on expanding domestically and internationally, improving the new business evaluation process, implementing key strategic measures and personnel development.
Prior to Aramark, Mr. Shuman was CFO of Kellogg Australia / New Zealand and worked for Carpenter Technology as a business unit CFO serving the Aerospace, Oil and Gas and Medical Equipment industries.
"With Oakworks commitment to understanding our end users and a passion for designing products that meet those needs, I am looking forward to partnering with leadership, and all the employees of the company, to ensure our continued profitable growth and the long-term success," said Rich Shuman, CFO.
"Oakworks is poised for significant growth, especially into the growing markets for medical positioning and examination equipment. Mr. Shuman's experience and financial expertise will enable Oakworks to develop and manage an aggressive growth strategy for the company," said Jeff Riach, CEO.
"We are very pleased to welcome Rich to our company. I have every confidence that he will enable Oakworks to grow in a fiscally responsible manner. As a skilled and mature financial manager, we have every confidence Mr. Shuman will provide the strong direction and leadership needed in our fast paced and entrepreneurial culture," said Rich Elsen, CSO.
Mr. Shuman serves on the board of Central Pennsylvania's Financial Executives International (FEI), has an MBA from Saint Joseph's University in Philadelphia and a BS from Elizabethtown College.
About Oakworks:
Oakworks, Inc. is the premier manufacturer of medical, massage, wellness, and spa equipment in the U.S. with over thirty years design and manufacturing experience. With a 91,000 square foot state of the art facility located in Southern Pennsylvania, Oakworks is known for design innovation, sophisticated engineering, and quick turnaround time. Every table built in the modern manufacturing facility comes with the reliability that today's medical professional demands. Offering a unique commitment to U.S. manufacturing and environmental wellness, Oakworks is setting the global standard for medical, spa, and massage tables and accessories. For more information and their Sustainability Statement, please visit http://www.oakworks.com.
Oakworks Medical collaborates with leaders in various medical specialties to create cutting edge table designs and patient positioning devices that balance the needs of both patients and practitioners. Oakworks Medical is ISO 13485:2003 certified. The ISO standard is intended to ensure that medical device manufacturers have the required quality management systems in place to safely design, manufacture and distribute medical devices. Oakworks Medical is committed to identifying the needs of customers and providing solutions that are cost effective. For all your exam and treatment needs, discover why Oakworks Medical is the table of choice for medical professionals around the world.
For more information, visit http://www.oakworksmed.com
For additional information on Oakworks and their products Contact:
Email address: info(at)oakworks(dot)com
Phone: 717.235.6807