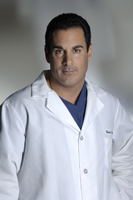 Since these new fillings are predominantly solid, they are far less likely to leak.
New York, NY (PRWEB) July 24, 2012
Board certified plastic surgeon, Dr. Michael Fiorillo, has begun offering cutting-edge "gummy bear" breast implants, recently approved by the Food and Drug Administration (FDA). Widely used in Europe for over a decade, cohesive silicone gel implants are now expected to change the face of breast augmentation surgery in the United States.
"We're so proud to be offering the new 'gummy bear' type breast implants," explains Dr. Fiorillo. "Patients have been anticipating this for a long time." Sientra®, the manufacturer behind the newly-approved implants, explains that this past March, the company received "FDA approval of its Silimed®-brand portfolio of round and shaped silicone breast implants."
And, while the term "gummy bear" may sound curious, there are a few important concepts behind the nickname. "Gummy bear implants are so-named because of their consistency and resiliency," explains Dr. Fiorillo. "They have a remarkable ability to hold their shape, even when cut."
Dr. Fiorillo, who has been operating at his own outpatient surgical facility since 2004, was quick to also point out some of the most important advantages of these high-strength gel implants. "First and foremost is the matter of shape. Unlike traditional products, gummy bear implants are more likely to maintain their shape over time," explains Dr. Fiorillo. "Secondly, there's the issue of leakage. Since these new fillings are predominantly solid, they are far less likely to leak."
Asked whether patients were forced to compromise a "natural feel," with these new implant types, Dr. Fiorillo concluded succinctly. "On the contrary, these newly approved implants are some of the most natural-looking and natural-feeling implants around. We are confident that more and more women will be exploring this option in the months to come."
About Dr. Fiorillo
Dr. Fiorillo, a board-certified plastic surgeon in New Jersey and New York City, is highly respected and well-known. He frequently appears in the national media as an expert opinion in this popular field, including appearing as a breast specialist on "The Real Housewives of New Jersey."
Board-certified in Plastic and Reconstructive Surgery, Dr. Fiorillo graduated with his medical degree at the top of his class at Chicago Medical School and completed residency training in general surgery at State Island University Hospital. He also completed a fellowship in plastic surgery at the University of Medicine and Dentistry of New Jersey.
In 2004, Dr. Fiorillo opened an outpatient surgical facility where he performs most of his plastic surgery procedures, providing comfort and convenience for his patients. Dr. Fiorillo has offices in New York and New Jersey and can be reached at (866) 537-0954 or http://www.drfiorillo.com/.
###