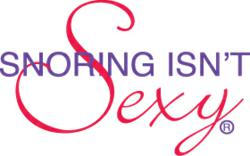 It is a privilege that my peers recognize the skill and professionalism that my team and I are able to give patients.
Madison, NJ (PRWEB) July 31, 2012
Madison dentist, Dr. Allison M. Adams of Adams Dental, has been chosen by NJ Monthly Magazine for the third year in a row as one of their Top Dentists of 2012. The magazine contacts all New Jersey dentists and asks who they would recommend to treat a family member. This year's list has 364 dentists out of the state's 6,426 New Jersey dentists.
"It is a privilege that my peers recognize the skill and professionalism that my team and I are able to give patients", states Dr. Adams, who has been practicing general dentistry for 21 years.
Dr. Adams provides an integrated approach that extends beyond a patient's smile to their overall health. "I believe my role goes beyond looking at a patient's teeth to considering the whole patient. Preventive care, patient education and reducing the risk of developing disease are at the core of everything I do", says Dr. Adams. A member of the American Academy of Oral Systemic Health, she is not satisfied with just "fixing teeth". Instead, her team discusses how dental health impacts overall health and vice versa. Systemic issues like acid reflux, diabetes and sleep apnea can be visible in patient's mouths and she works with patients to identify causes and offers solutions.
Additionally nominated as a Favorite Kids' Doc in 2011 in New Jersey Family magazine, Dr. Adams, a general dentist, offers general and cosmetic dentistry for children and adults, orthodontics, Invisalign®, preventive dentistry and customized snoring appliances.
Dr. Adams was raised in Madison and completed her undergraduate studies in 1985 at the College of St. Elizabeth and went on to study dentistry UMDNJ-New Jersey Dental School, graduating in 1991. Her newly renovated practice is located in the former Red Cross building on Kings Road in Madison and received an award for Best Renovation of 2012 from the Madison Chamber of Commerce.
Dr. Adams believes her comprehensive approach is helping change people's perception of dentistry. "Each patient has a unique set of needs. We discover what they're looking for and it is our honor and responsibility to make it our priority." To learn more about Adams Dental, visit http://www.adamsdentalnj.com and Dr. Adams' sleep apnea site.
About Snoring Isn't Sexy, LLC
Snoring Isn't Sexy, LLC was founded in 2008 by Laurence I. Barsh, DMD, a dentist who has been involved with sleep medicine since 1992 and who now devotes full time to educating the public about dentistry's role and responsibility in the recognition and management of snoring and sleep apnea. Dr. Barsh and the dentists associated with Snoring Isn't Sexy, LLC feel strongly that management of sleep-breathing disorders is a shared responsibility of both the medical and dental professions.
Snoring Isn't Sexy, LLC consists of independently owned and operated affiliated offices. Visit http://www.SnoringIsntSexy.com for a directory of all participating dentists or our dedicated Facebook page at http://www.facebook.com/snoringisntsexy.