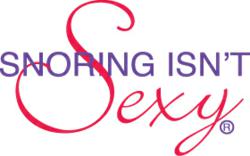 Each patient has a unique set of needs. We discover what they're looking for and it is our honor and responsibility to make it our priority.
New York, NY (PRWEB) July 30, 2012
Adams Dental received one of the Best Renovation awards at the recent Madison Chamber of Commerce Awards Dinner. Ken Toumey, President of the Chamber, presented Dr. Allison Adams with the award. Members of Adams Dental and their families joined Dr. Adams and her husband, Terrence Gilligan, at the awards dinner.
"This office was 21 years in the making", stated Dr. Adams, of her newly renovated, state of the art dental practice. Adams Dental, located in Madison, is the culmination of her years of dental experience coupled with a thoughtful approach to design that enhances the patient experience.
Andrea Ceresa, office manager, reported that almost a year and a half ago they recognized the need for more space for the growing general dental practice. "It prompted Dr. Adams to seek a larger space and it was worth the wait". The site of the former Red Cross building on Kings Road provided a solution by being centrally located in town with enough space on the first floor for the office. Variances were needed to satisfy parking requirements, followed by almost nine months of construction to create the new space. While structural changes were made internally and all services were updated, it was important to Dr. Adams that the character of the building be preserved. "Many people suggested I tear the building down because it would be faster and less expensive, but I felt the building had good bones. The building has a character that can't easily be duplicated in new construction," stated Dr. Adams.
The two story entrance with large windows and sculptural chandelier sets the tone for the office that expertly blends old and new. Large moldings, high ceilings and a bay window that help to retain the warmth of the old building, are complemented by a contemporary reception area, striking accent lights and bamboo-like flooring. "I wanted an office that people would love coming to visit. I realize that most people don't put a visit to the dentist on their top ten list of fun things to do, so I worked to create a space that was both modern and inviting" reports Dr. Adams. The feedback has been even better than what she'd expected. "This feels like a spa" is the top comment from patients, but others have included: "it's like a New York penthouse" and "it's like looking at the pages of an Italian magazine". On a recent visit, an eight year old boy reported that he wanted to live at the office!
The renovation of the building and relocation of the practice resulted from a collaboration of help from family and friends. Her mother, Amy Adams, realtor, was the person who encouraged her to buy the property. "This was the perfect location for her office," said Mrs. Adams because "it is close to town and the building has a wonderful presence." Her father, Ken, helped to supervise the construction each day so Dr. Adams could focus on the running of her practice.
Now that the renovation is complete, Dr. Adams and her team can do what they do best. They focus on improving the quality of patients' lives through individualized care and she believes her comprehensive approach is helping to change people's perception of dentistry.
About Snoring Isn't Sexy, LLC
Snoring Isn't Sexy, LLC was founded in 2008 by Laurence I. Barsh, DMD, a dentist who has been involved with sleep medicine since 1992 and who now devotes full time to educating the public about dentistry's role and responsibility in the recognition and management of snoring and sleep apnea. Dr. Barsh and the dentists associated with Snoring Isn't Sexy, LLC feel strongly that management of sleep-breathing disorders is a shared responsibility of both the medical and dental professions.
Snoring Isn't Sexy, LLC consists of independently owned and operated affiliated offices. Visit http://www.SnoringIsntSexy.com for a directory of all participating dentists or our dedicated Facebook page at http://www.facebook.com/snoringisntsexy.